Chicken Piccata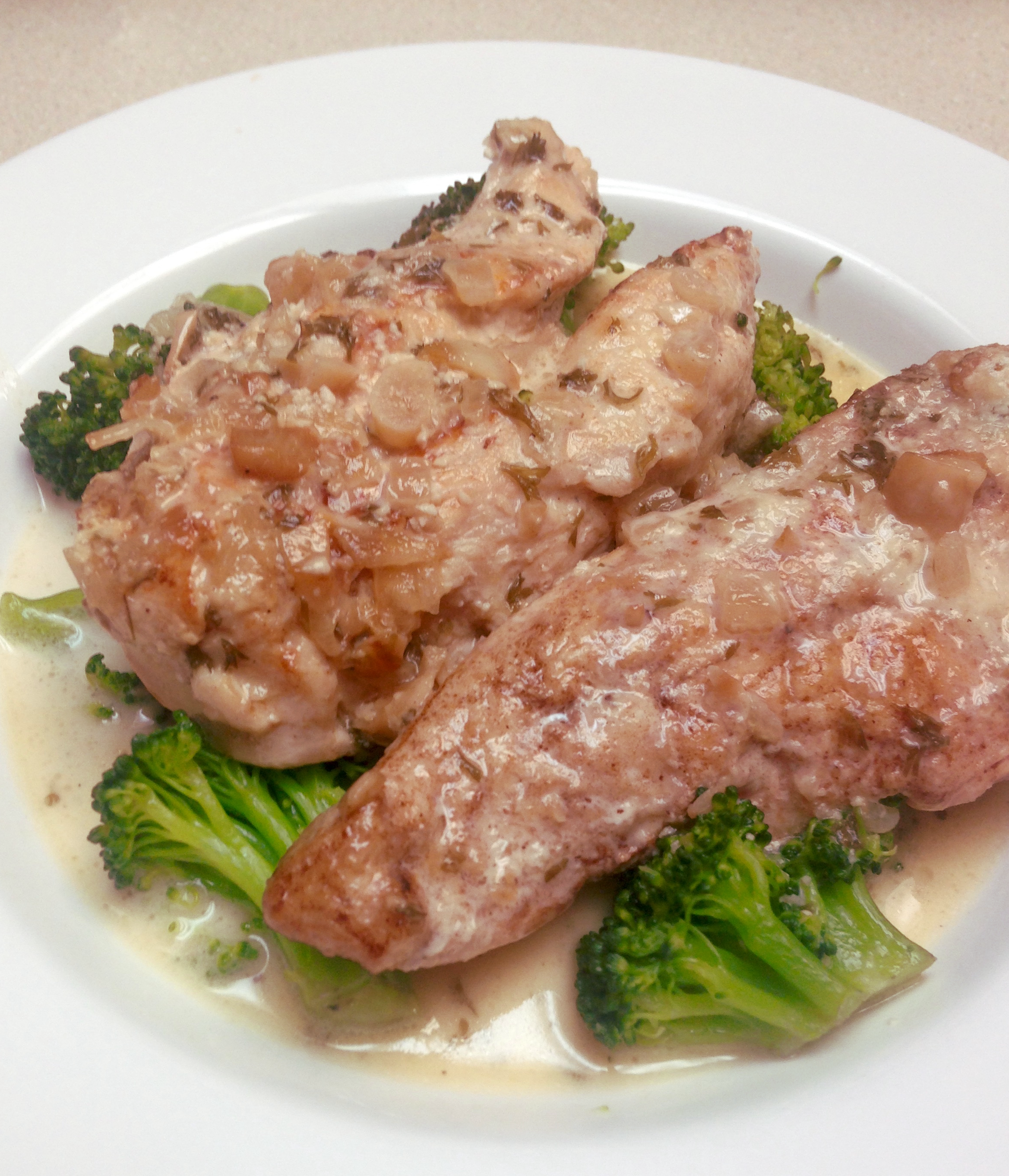 It has been so long since I had chicken piccata I just had to whip some up. I don't typically work with chicken breasts, because I am a dark meat kind of girl. For the right sauce I will go so far as to work with the white meat, as is the case with piccata. I love the combination of lemon and butter in a sauce.
Only once in my life was the butter and lemon combination offensive, and it was my fault. It was an early chicken cooking experience and it was for a dinner date. I decided to do an aggressive marinade for some chicken breasts. I marinated the chicken overnight in a can of lemonade concentrate. What I wanted to do was make sure the lemon flavor was throughout the chicken. What actually happened was the concentrate practically cooked the chicken. I sautéed the chicken in butter and proudly served it to my guy, without first tasting it. After tasting it myself I realized he was being very kind when he said it was good. I, on the other hand, spit mine out. Lemon flavor overload! That day I learned to respect the lemon.
I applied my lemon respect to this dish. The sauce was filled with lemony goodness, but not too much! The traditional piccata recipe includes wheat flour, which I avoided in this version. I did not take the traditional step of dredging the chicken in wheat flour or use it to thicken the sauce. I left the chicken uncoated and chose not to use an alternative thickener, but instead decided to keep it simple and just add some cream. Worked out great!
A very common ingredient in chicken piccata is capers. I put them as optional because I did not include them in making this version. I like them, but Little B is not a fan, so they were left on the shelf….
Chicken Piccata
6 chicken breasts, boneless and skinless
6 tablespoons butter
1/2 large onion or 2 medium shallots, finely diced
4 garlic cloves, diced
1/2 cup dry white wine
2 large lemons, juiced
1/2 bunch parsley, finely chopped
Sea salt and ground black pepper to taste
1 cup heavy whipping cream
2 tablespoons capers, drained (optional)
Butterfly chicken breasts (cutting in half lengthwise), cutting all the way through instead of leaving the two halves intact. Season all sides with salt and pepper.
In two frying pans over medium high heat melt two tablespoons butter in each. Place six chicken breast halves in each skillet. Sear chicken, about three minutes each side. The chicken does not have to be cooked through. Place seared chicken in 9×13 inch baking dish.
Preheat oven to 300 degrees.
Combine cooking juices and scrapings from bottom into one skillet over medium heat. Add the garlic and onion. Sauté until garlic and onion begins to brown. Add white wine, scraping the bottom of the pan to loosen drippings, and cook until steam rises. Allow sauce to reduce for about five minutes.
Add lemon juice and parsley, stirring and cooking for another three minutes. Add the cream and the last two tablespoons of butter, stirring until butter is melted and sauce begins to bubble. Add salt to taste, if needed then remove from heat.
Pour sauce over chicken. Cover dish with foil and place in oven. Bake for 30 minutes, until chicken is cooked through and sauce is bubbling.
Serve immediately over steamed vegetables or spaghetti squash, generously drizzling sauce over the chicken.