Chocolate Coconut Flour Cake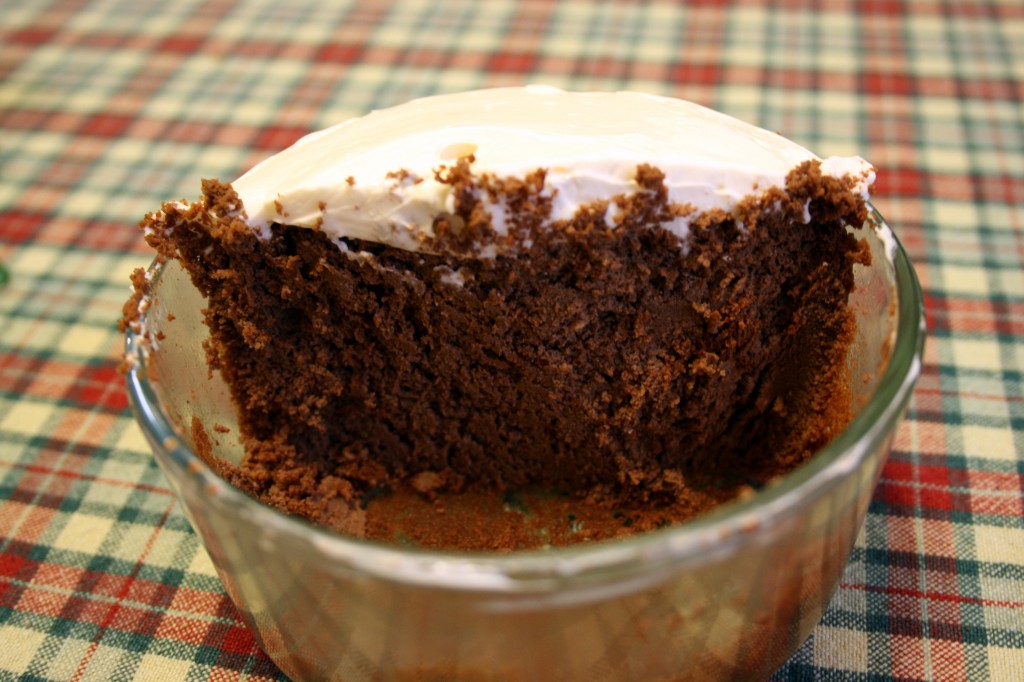 Little B turned three years old this weekend. She loves birthdays and presents, so we planned on making a big deal of it. I really wanted to make her a birthday cake, so I did. The problem I faced was when to give it to her. Friday, the day before her birthday, I could not take it for her to share with her 'school' friends because they only allow store bought confections with ingredients listed on the label – all that peanut allergy stuff. I did find a cute cupcake cake for her to share, but I had nothing to do with the making. We were going to the shore for the weekend. I would not be able to prepare her cake at the last minute, so I sneakily made it before we left, while Little B dreamed the night away. I carefully packed candles and a lighter, along with a knife and forks, plates and napkins. In addition to wrapped presents there would be streamers and balloons. I imagined her waking up to a decorated room, a pile of presents and a cake with candles, waiting to be wished upon and blown out before we began a fun-filled day. Well, It happened pretty much the way I imagined. Except for the cake. It stayed safely ensconced in the refrigerator at home. I forgot the darned thing! We easily found a substitute by the end of the day, but geez, what a thing to leave at home! It worked out that she had three birthday cakes in three days. It was a coincidence we hope she does not remember next year. I can picture it now, "Mommy, last year I had three cakes when I turned three. I get four cakes this year because I turn four, right?" This cake recipe is my first foray into using coconut flour – whenever we can cut out processed grains and sugar we do so. I relied on and tweaked the recipe here and Little B loved it. Even after sitting in the fridge for three days it was moist and full of the chocolate Little B requested. I made a dozen cupcakes and a small cake in a 2-cup round Pyrex dish instead of more cupcakes. We had loads of fun this weekend and Little B now knows the birthday song version she calls 'the zoo song' – the one that ends "…and you smell like one too!" She is so awesome!
Chocolate Coconut Flour Cake
Cake
¾ cup cocoa
½ cup olive oil
5 eggs
2 tsp vanilla
1 ½ cups powdered erythritol
1 cup coconut flour, sifted
1 Tbsp baking powder
1/3 cup heavy cream
2/3 cup water
8 ounces cream cheese
½ cup butter
Frosting
8 ounces cream cheese, room temperature
1 tsp vanilla
1 Tbsp erythritol
Preheat oven to 365 degrees. Beat together eggs. Add olive oil and vanilla. In separate bowl sift together cocoa, erythritol, baking powder and flour. Add to egg mixture and combine. Add cream and water and stir just until blended. Melt cream cheese and butter and stir together. Add to batter. Bake in 9×5 loaf pan for 45-60 minutes, or fill 12 – 18 lined cupcake papers in a muffin pan, divide batter and cook for 20-25 minutes. Cake is done when toothpick comes out clean. For loaf let cool in pan for ten minutes before turning it out onto cooling rack. If making cupcakes let cool completely before frosting.
To make the frosting whisk together the cream cheese, vanilla and sweetener until smooth. For cupcakes frost each one before serving. If making a loaf I recommend serving the frosting on the side as a spread.