Dilly Egg Salad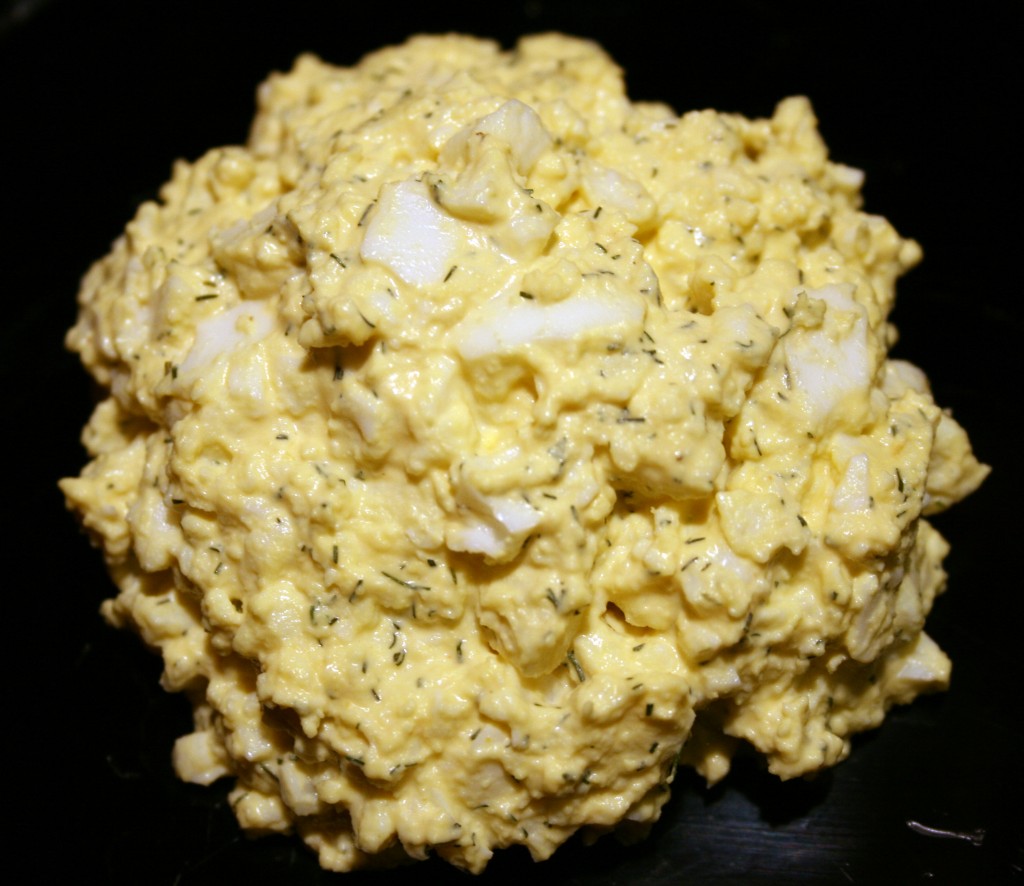 Yes. Another rather unoriginal use for all those Easter eggs that were dyed, hid and hunted (we won't talk about what happens to the ones that stay hidden, forever. Yech!) After you send everyone home with as many eggs as you can talk them into, there will undoubtedly be some left. Make egg salad! I know this is a very simple recipe that almost everyone can do without direction, but it is still nice to write it down, put together and enjoy the results. I couldn't help myself after making deviled eggs last week. I even measured everything, because usually I just toss in this and that. It is pretty good, but I just have to remember to brush my teeth before going anywhere. Those garlic and onion powders are really potent! Happy Easter to you and your families!
Dilly Egg Salad
12 eggs, hard boiled and peeled
½ cup mayonnaise
2 Tbsp yellow mustard
1 Tbsp dried dill weed
½ tsp salt
1 tsp garlic powder
½ tsp onion powder
Mash eggs with a pastry blender or potato masher. Make them chunky or finely mashed as you like. Add remaining ingredients and stir until well combined. Refrigerate at least an hour before serving.