Tomato Artichoke Soup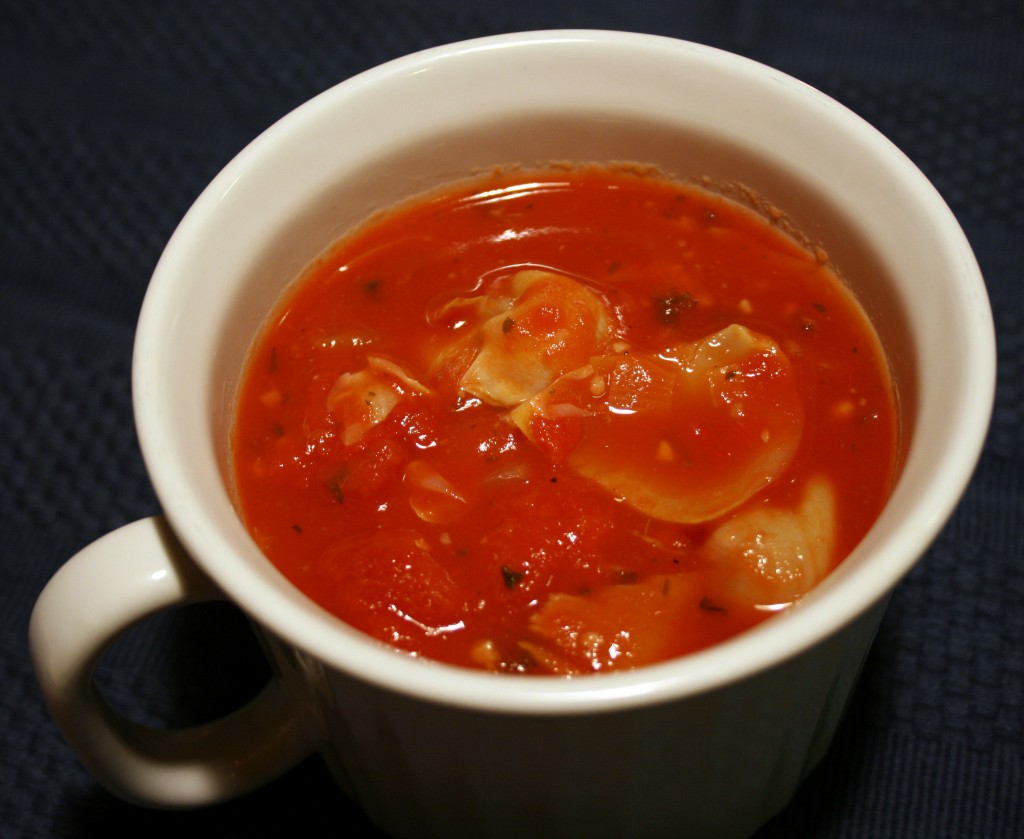 What do you make for a last minute dinner party when you are two days away from moving? Not that this would ever happen to me, but if it did I would open my pantry wide and see what I could find that needs to be used. Oooh! Canned tomatoes! And there is a can of artichoke hearts! There is still some garlic cloves left over? Where did those come from? Chicken broth! Yay! Served along with grilled cheese and egg salad sandwiches we had a wonderful spring dinner with very few leftovers. I did not use cream this time to smooth out the soup's texture, but if you add ½ to ¾ cup during the last half of the cooking process the soup can only get better. Enjoy! I have to get back to sorting toys before Little B returns home. I found it is a really bad task to try and accomplish with her 'help'.
Tomato Artichoke Soup
2 14.5-ounce cans diced tomatoes
1 29-ounce can tomato sauce
1 14.5 ounce can whole medium artichoke hearts
1 cup chicken broth
½ medium onion, diced
1 Tbsp finely chopped basil
2 cloves garlic
1 pinch red pepper flakes
1 tsp sugar
1 Tbsp Worcestershire sauce
Salt and Pepper to taste
Combine all ingredients except salt into a medium pot over medium high heat. Bring to a boil. Lower temperature and cover, simmering for about an hour. Break up artichoke hearts (I scooped them out one by one with a ladle and gently pushed on them with a soup spoon – they easily separated). Adjust flavor with salt as desired. Serve immediately or chill and reheat on low before serving.