Smoky Meat Pucks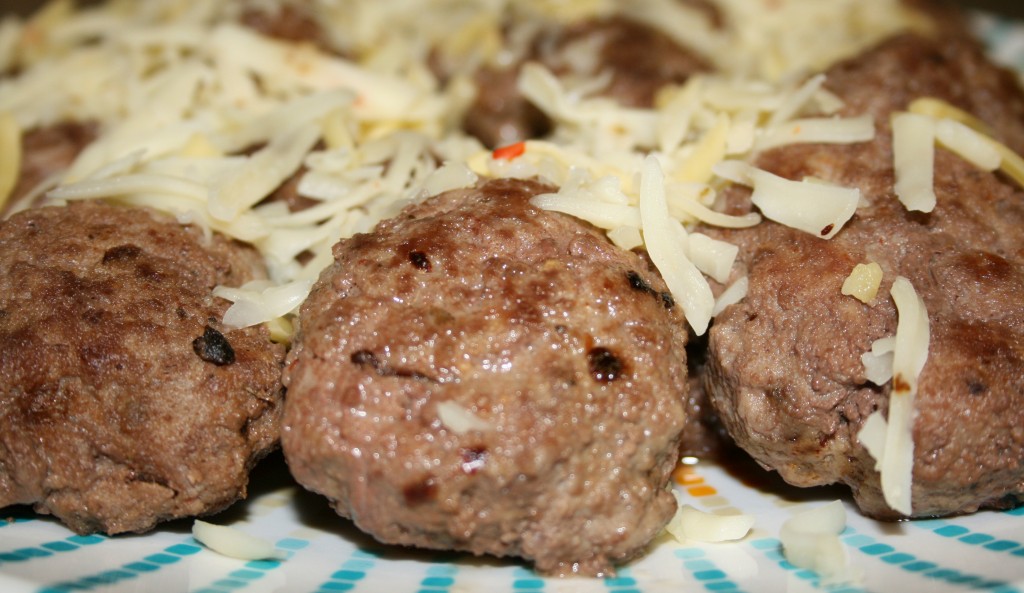 I was originally inspired to make meatballs, but when kids are involved who were asking for hamburgers on buns, I compromised and made pucks – either small burgers or smushed meatballs – however you want to think of them. Since the meatball craving included a desire for smoky flavors I automatically turned to paprika and cheese with a bit of a bite. It felt wonderful to fill our new apartment with the smell of onion and garlic and spices. I also had a blast exploring our local Trader Joe's to find ingredients. I have not lived near one for years, and cherish the fact there is one on my route home from work. This morning as I write about making the pucks I cannot detect a hint of dinner's aromas in the apartment, but am glad there are a couple of pucks left to heat up and eat along with the morning eggs. I am eager to further break in our new-to-us kitchen with more smells today! Stay tuned! I'm baaaack!
Smokey Meat Pucks
2 pounds 80/20 ground beef
½ small onion, diced
4 garlic cloves, diced
1 egg
2 Tbsp butter
2 tsp dried paprika flakes
2 tsp dried basil
1 tsp sea salt
1 cup pepper jack cheese
In a medium frying pan melt 1 Tbsp of butter over medium high heat. Add onion and garlic. Cook until it is all a dark caramelized color. Set aside. In a bowl place the ground beef, egg and spices*. Add the onions and garlic. Roll up your sleeves and use your hands to blend together all the ingredients. Form meat into thick, small 2-3" patties. Melt the remaining butter in a frying pan over medium high heat. Cook the patties to desired doneness – about five minutes, including flipping, for medium. Plate and sprinkle with cheese before serving.
*This time I actually used Trader Joe's South African Smoke Seasoning Blend, which gave it the same flavor as the spice combination I used in the list of ingredients.