Wheaty Peanut Butter Apple Rolls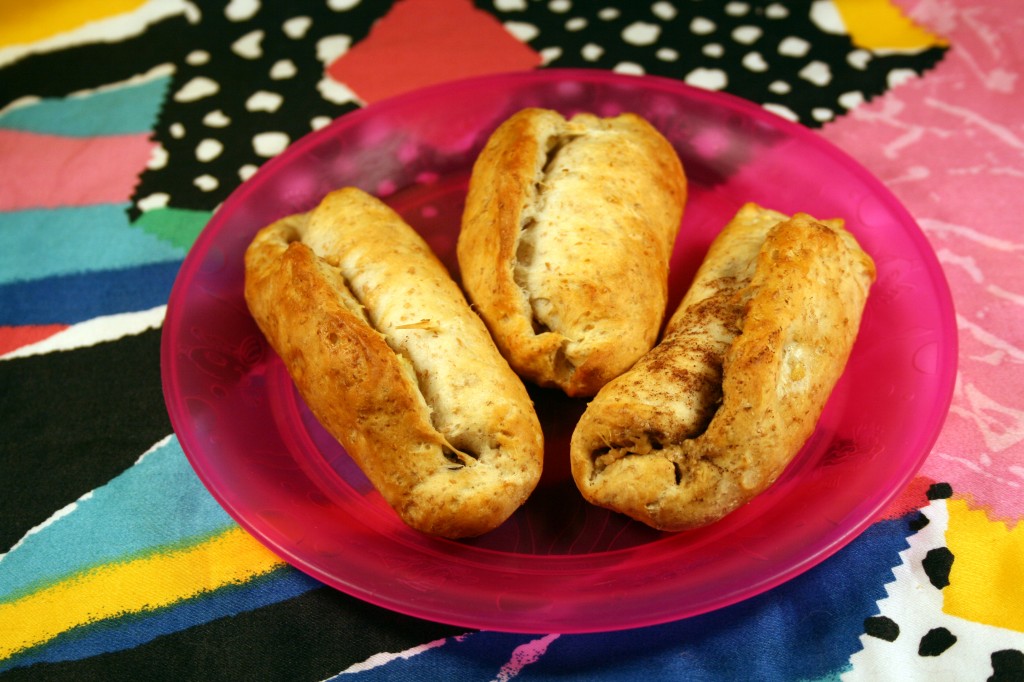 I don't usually rely on highly processed foods for much of anything when I cook. I try really hard to do the majority of my shopping on the outer edges of the grocery store, focusing on unprocessed foods. I am not perfect, but I hope this blog represents my desire to use ingredients in their most basic form. Now, on with a recipe that contradicts most of my efforts. I came across some canned whole wheat biscuits at the store the other day. Technically, they were along the outer edge of the store, so it was not like I sought them out. They reminded me of camping when I was younger and baking biscuits in a frying pan on a little propane camping stove. They don't brown and cook thoroughly unless they get flipped halfway through baking. They always tasted so good after sleeping hard all night. Anyway, I was trying to figure out a way to give Little B some quick finger food fun while using ingredients I know she likes. Below is a snack with two of her favorite foods – apples and peanut butter.
Wheaty Peanut Butter Apple Rolls
1 package (8 count) Grands® Golden Wheat Reduced Fat Biscuits
½ cup peanut butter
¼ cup honey
1 tsp cinnamon
½ apple, finely diced, leaving the skin on
Preheat oven to 375F. Lightly grease large cookie sheet. Combine peanut butter, honey and cinnamon together. Cut each uncooked biscuit in half. Roll out each half into 4" in diameter rounds. Spread the peanut butter mixture on each round. Sprinkle apple on top of the peanut butter and press into the round. Carefully roll each biscuit into sticks, making sure the edges overlap. Pinch ends closed to seal roll. Place each roll seam side up on the cookie sheet, leaving an inch on each side. Bake for 12-14 minutes until biscuits begin to brown.