Beer Bread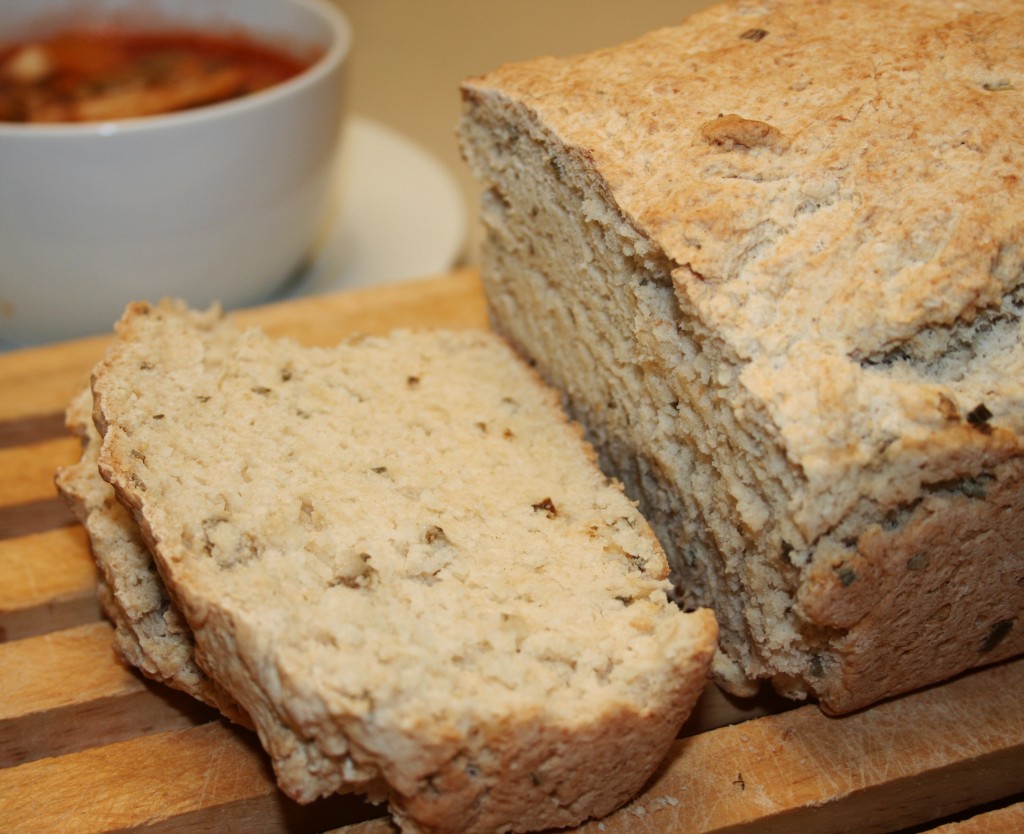 Last night I made an eight hour road trip with the Little Girl. We finally landed at my mom's house about 10pm. She had made a wonderful smelling chicken vegetable soup that would just not fit in my stomach that late (yes, 10pm is now late for me). To make up for delaying her planned soup dinner I used her kitchen for making of beer bread, to go along with the soup for tonight's dinner. Mom loves the stuff and it is really easy to make. She has a huge, well stocked kitchen. She loves sitting by and watching my brother and I invade it to create all types of delectable dishes. As a result mom has bread pans. I can make an actual rectangular loafy looking, well, loaf of bread! I have no such pans at home. I just don't think about buying them until I am ready to make bread, so I end up with strange shaped loaves or rolls or muffins. Is it really that hard to run to the store and get pans? No, but the challenge of doing without while still succeeding is something that intrigues me. And where bread pans are concerned, totally doable. Not this time, though. I used chives and garlic tonight, but it can be made with just about any combination of herbs or flavors to compliment the meal being served.
Beer Bread
3 cups self-rising flour*
¼ cup sugar
12 ounces beer
2 tsp diced garlic
½ bunch fresh chives, chopped (about 1/3 cup)
Preheat oven to 375F. Grease rectangular bread pan. Stir together flour and sugar until blended. Add beer and stir. When beer is partially blended add garlic and chives. Finish stirring until dry ingredient are combined. Drop dough into pan, press down to fill corners, and cook for 50-60 minutes.
*If you do not have pre-packaged self-rising flour in your pantry you can substitute it with the following proportion of ingredients: 1 cup all purpose or whole wheat flour, 1 tsp baking powder, ½ tsp salt.