Bronze Baked Drumsticks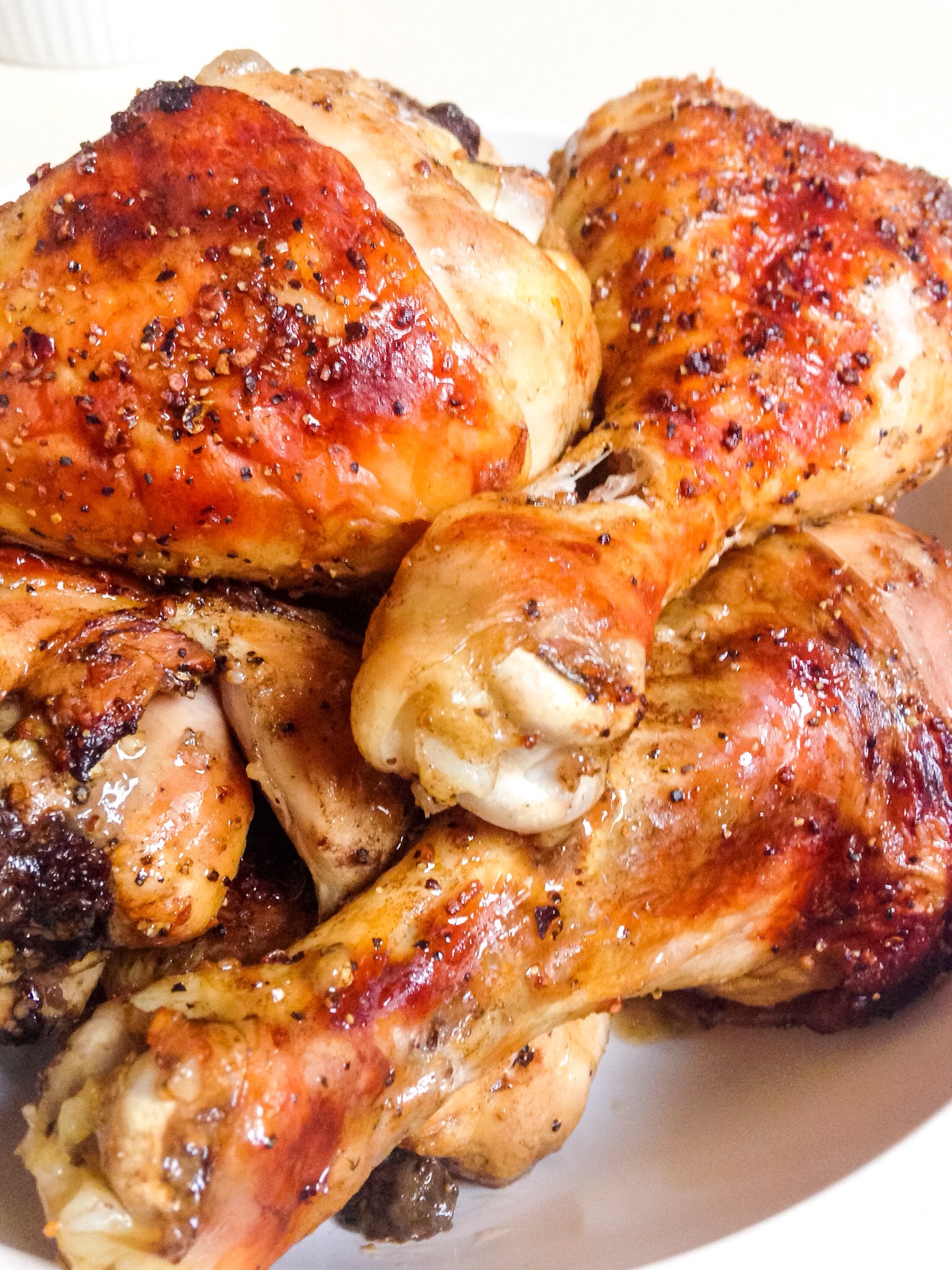 You may be about sick of me sharing different ways to cook chicken, but I can't help it. Trust me, I don't tell you about all of them. I never really mastered fried chicken on the stove top, like my mom – I know there is a 'sweet spot' for temperature and depth of oil that gets the inside cooked and the outside crispy, but I have just not made it enough to get in the sufficient practice. I do a low carb work around that is insane good, so I take comfort in my
version
.
Otherwise, I bake and bake it, then bake again, using different flavors. Lots of times I do little wings and drumettes, but these pretty, full sized drumsticks were hanging out at the store, so I tried them instead. This recipe, thrown together from stuff in the pantry, was quite good and pretty too! If you don't have the seasoning mix it can be easily replaced with another, or the suggested mix noted below.
Bronze Baked Drumsticks
8-10 large chicken drumsticks
1/2 cup Worcestershire sauce
1/4 cup extra virgin olive oil
1 lemon juiced with meat retained
1 Tbsp Seasoning Salt (recommend Montreal Steak Seasoning)
In large bowl combine Worcestershire sauce, oil and lemon juice with lemon meat. Add chicken and toss until well coated. Place in refrigerator for one hour, tossing again after 30 minutes. Preheat oven to 375 degrees. Line large shallow baking pan with aluminum foil. Remove drumsticks from marinade and let excess drip off, then place on baking sheet. Place in oven and bake for 45 minutes to one hour, until chicken juices run clear. Remove from oven and let rest for five minutes before serving.
Note: if you don't have the Montreal Steak Seasoning mix, try the following: 1 tsp sea salt, 1/2 tsp ground black pepper, 1/2 tsp garlic powder, 1/2 tsp onion powder, 1/4 tsp ground cumin, 1/4 tsp ground mustard, dash red chile pepper flakes