Cheesy Garlic Pull Apart Bread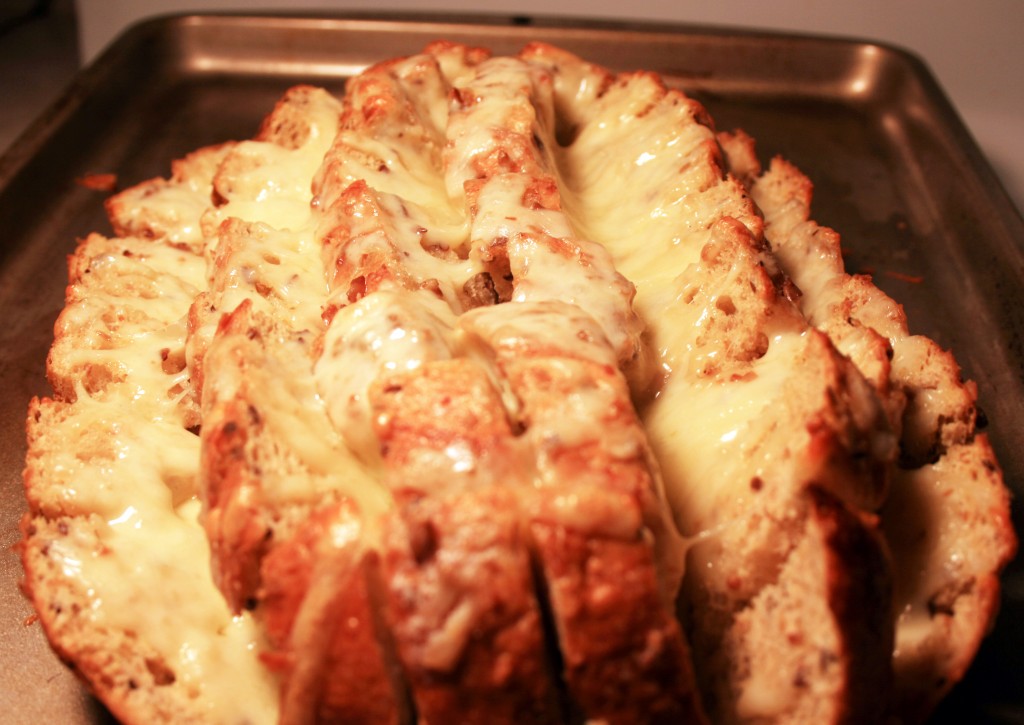 I have seen this method of preparing cheesy bread all over the place online, but had not tried it myself. We had a dinner party the other night and I thought it a perfect time to make some. It is an ooey gooey alternative to plain sliced bread. Besides making the whole house smell heavenly it was a hit with our guests. I cannot tell you anything about how leftovers keep because there were none.
Cheesy Garlic Pull Apart Bread
1 unsliced loaf whole grain bread
1 cup muenster cheese, grated
4 Tbsp butter, room temperature
3 cloves garlic, chopped
Slice the bread loaf lengthwise then crosswise, but leave the bottom crust intact, creating 1 inch squares. Using your hands (a messy method, but the best way I have found to keep the bread from tearing off of the bottom crust) spread butter between bread squares. Drop garlic between squares. Sprinkle cheese over top of bread, encouraging some to drop down in between some of the squares. Bake for approximately 15 minutes until cheese is melted and bubbly. Serve immediately.