Curry Peanuts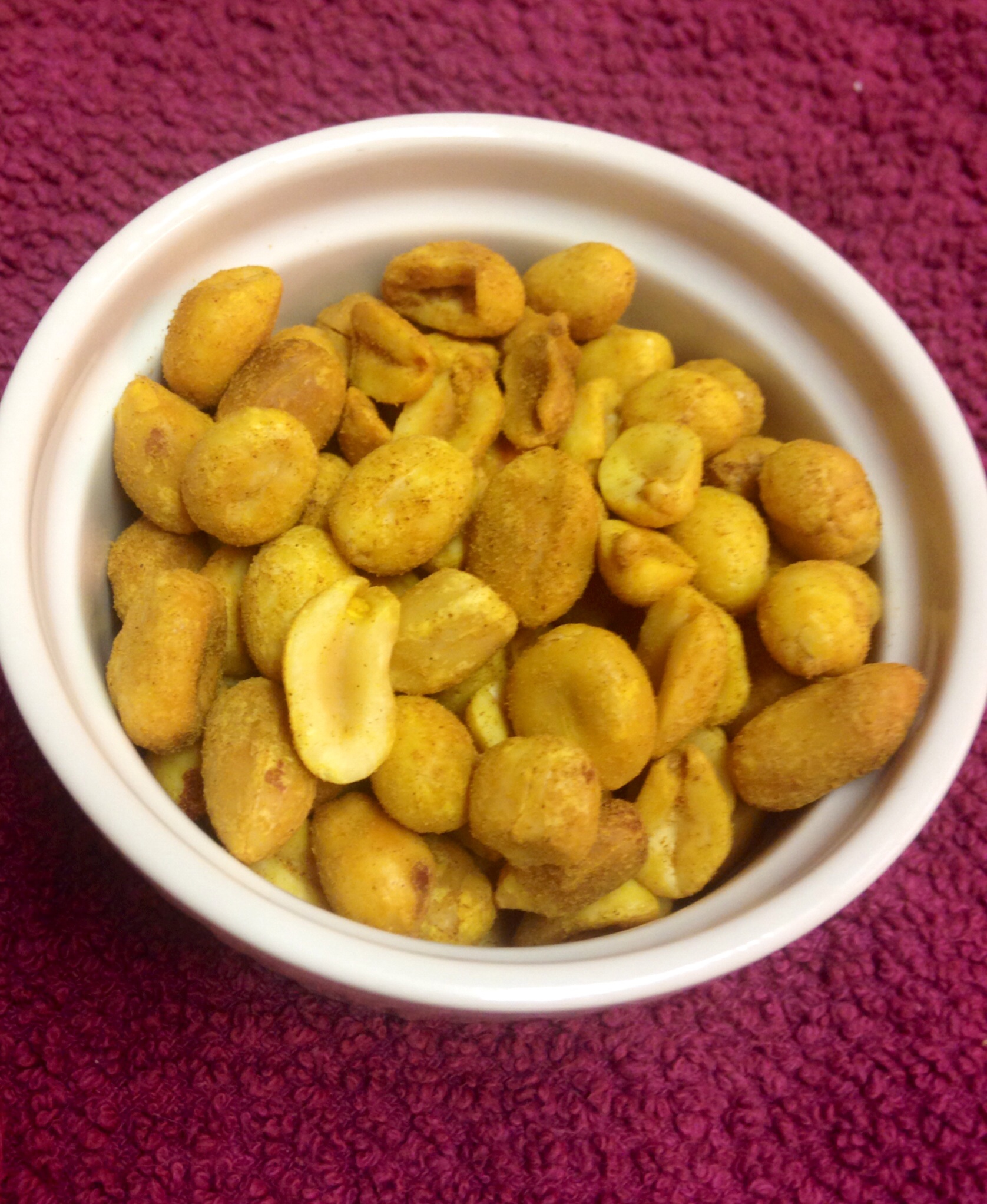 I love nuts. All kinds. Relying on basic roasted nuts as a staple snack can become a bit boring after a while. There is more to life than salty crunchiness. When that hint of monotony happens I like to whip up a batch with some other flavors.
I came up with these when I had a hankering for Big D's chicken peanut curry dish. It is so pretty when he adds broccoli and spinach, along with the crunch of peanuts and the spiciness of yellow curry. The green is missing from the nuts, but the crunch and curry is definitely there!
Curry Peanut Crunch
4 cups roasted, salted peanuts
1/3 cup coconut oil, melted
1 Tbsp ground turmeric
1 tsp ground cinnamon
1 tsp garlic powder
1 tsp ginger powder
2 tsp ground cumin
1 tsp ground white pepper
1 tsp red chile powder
½ tsp ground clove
Preheat oven to 300 degrees. In a large bowl combine coconut oil and spices into a paste. Add nuts and toss until coated. Spread nuts on aluminum foil lined baking sheets, no thicker than two layers.
Bake for ten minutes, toss nuts, switch pan levels in oven if baking more than one sheet at a time. Return pans to oven and bake for an additional 5 – 10 minutes, until slightly browned. Remove from oven and let sit until completely cooled. Store in air tight container.