Jalapeno Cheddar Muffins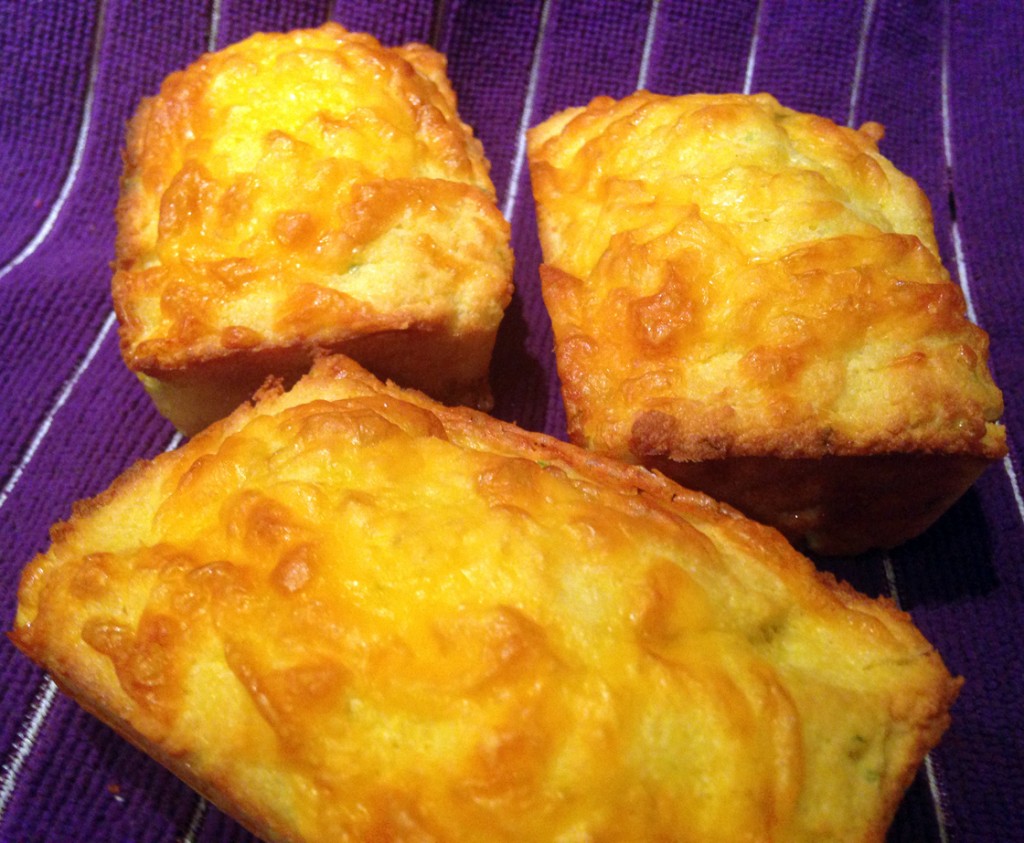 Holy guacamole these things are good! They also go well with guacamole. Or just butter. Or split and used for a sandwich. Or sliced thinly and toasted and used for tea sandwiches…. You probably get that they are very versatile. They are also savory and flavorful. They remind us a lot of the garlic cheddar biscuits a soon-to-be-defunct restaurant chain serves. I don't actually like their seafood, but love their salads and (used to) adore eating the biscuits. When reheating them just brush on some melted garlic butter and you will see what I mean.
Jalapeno Cheddar Muffins
2/3 cup coconut flour
1/2 cup butter
8 large eggs
1/2 – 3/4 tsp sea salt
1/2 tsp garlic powder
1/2 tsp baking powder
1 1/2 cups cheddar cheese, shredded
3 Tbsp fresh jalapeno, chopped
Preheat the oven to 400 degrees. Whisk together the coconut flour, salt, and baking powder. In another bowl, beat the eggs. Whisk in the melted butter. Add the coconut flour mixture to the egg/butter mixture and stir to combine until it forms a wet dough mixture. Add jalapenos and 1 cup of shredded cheese. Stir until cheese is well distributed. Divide the batter among 12 greased muffin tins or eight mini loaf tins. Sprinkle the remaining cheese on top of the muffins/loaves. Bake for 20 – 25 minutes or until cheese turns golden brown. Let cool slightly before removing from pan.