Mushroom Onion Saute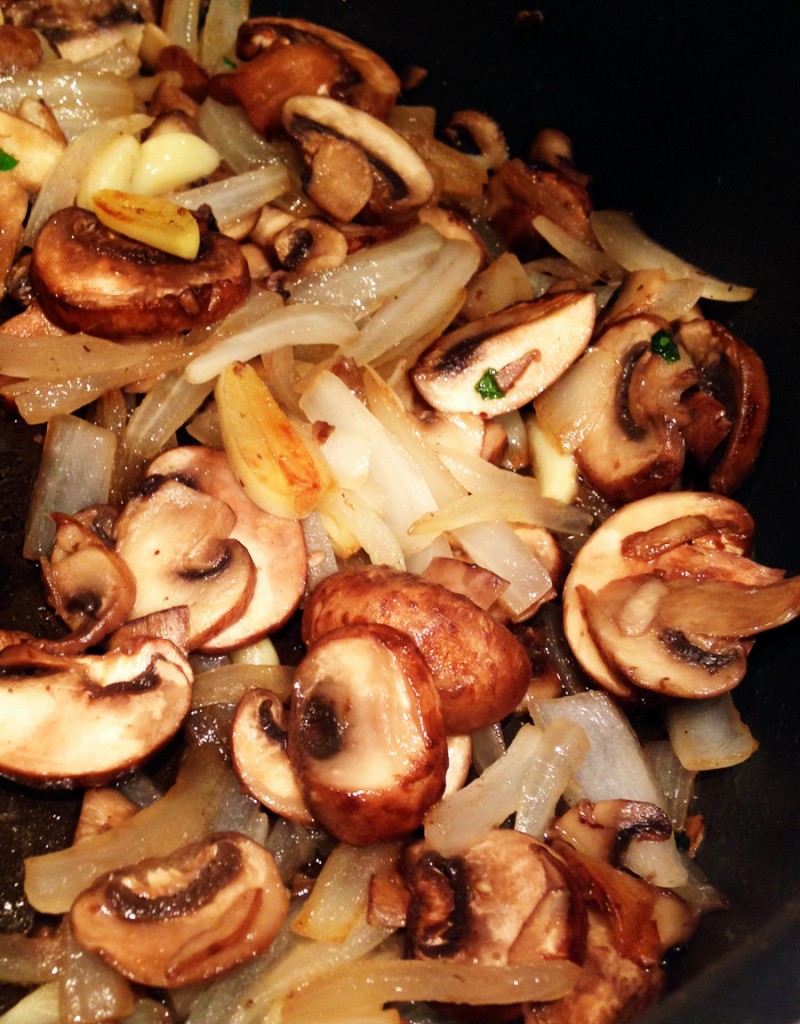 I have spoken before about the delicate balance of having side dishes hot and ready when gorgeous meats are pulled off the grill. The grilled meat is best served warm, so everything needs to be ready and waiting! Here is a quick side dish that works with grilled stuff, and frankly, anything that is baking in the oven and needs something on the side. I sometimes forget that sharing main dishes can overshadow the often quick and easy sides, which are not to be discounted or forgotten. I remember when I first began to cook on my own I always though complicated was better tasting, and I was sooooo wrong! Simple is better, but complicated is fun! Try this. Can't go wrong.
Mushroom Onion Saute
2 Tbsp butter
4 cups mini portobello
1 medium white onion
4 garlic cloves
1/4 cup fresh parsley, finely chopped
Sea salt taste
In medium frying pan over medium high heat add butter. When butter is melted add onion and garlic. Toss until coated with butter and let cook until they release water (sweat). Add mushrooms and parsley. Toss until well mixed and coated. Continue cooking until mushrooms soften and onions begin to brown. Season with salt and cook three more minutes until salt is able to saturate vegetables. Remove from heat and cover until ready to serve. When served with or on top of grilled meats these vegetables soak up meat juices and complement them well.