Onion Paste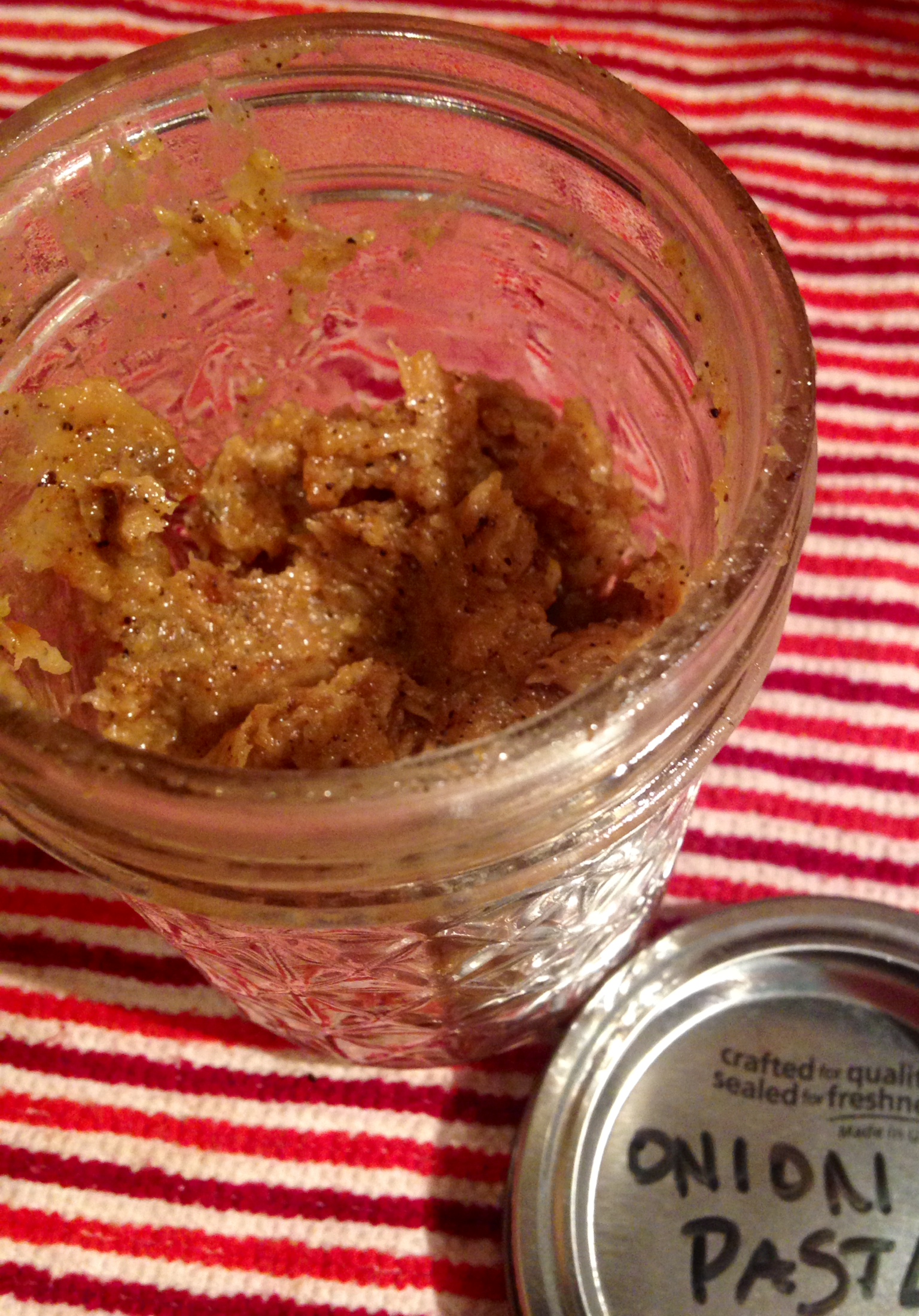 I like adding onion to all kinds of savory stuff. Although it is convenient to add onion powder or dehydrated onion flakes from the pantry, it is different from real onion. Not that cooking onions to varying levels of doneness takes very long, but sometimes it seems like it when every other part of a dish is quicker. I am fickle sometimes and just have to live with it. To overcome what sometimes feels like the huge expanse of time it takes to cook onions, I have come up with this paste. It adds onion flavor quickly from a jar in the fridge, even when you are feeling fickle. Very nice to have around for omelets, quick soups and dips – the flavor gets distributed in a dish much faster, compared to the pantry versions.
Onion Paste
2 large onions
2 Tbsp fat (bacon grease, butter, olive oil)
1 1/2 tsp sea salt
Peel and roughly chop onion. In a medium skillet over medium high heat add fat. When fat is hot add onion and sprinkle with salt. Sauté until onion softens and browns. Remove from pan and let cool until it is safe to handle. Place onions in food processor and pulse until a smooth paste forms. Store in airtight glass or metal container in the refrigerator. Use 1 tablespoon for every 1/4 onion in a recipe.