Peanut Butter Chocolate Chip Cookies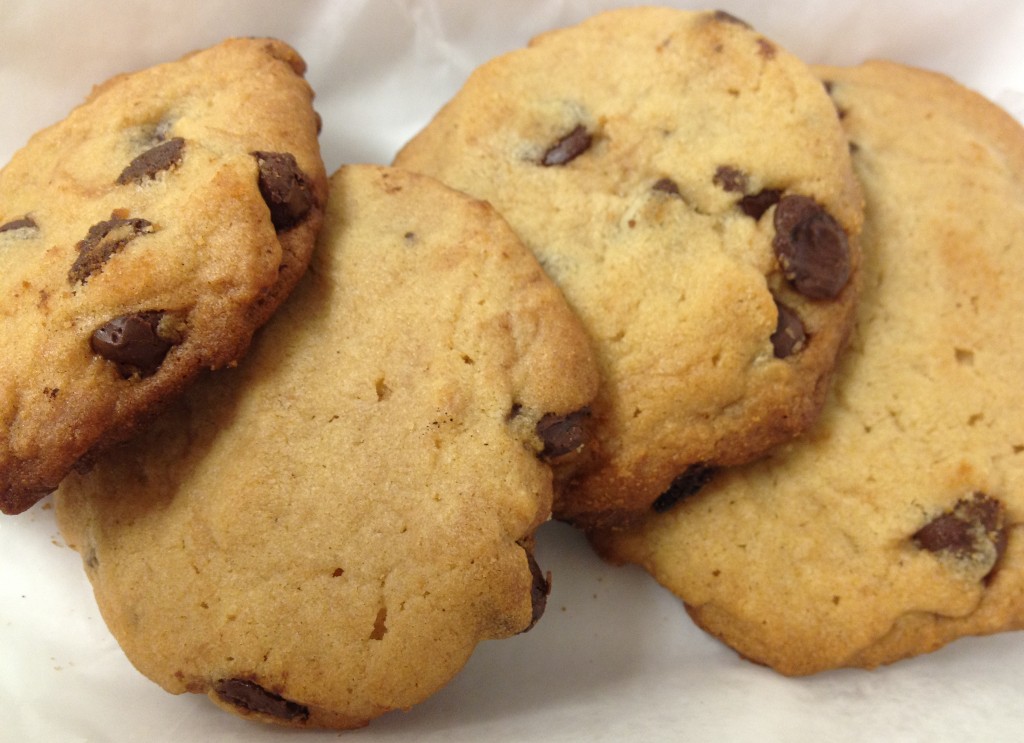 As I promised long ago, I am now sharing my old reliable. I came upon it in a cookie cookbook my mom got for me at a school book fair. It was my second cookbook. The first was a cute spiral bound thing with recipes of the world. It was more of an illustrated book, but the recipes were simple and fun for a kid. This cookie cookbook was a whole new world. Real pictures and little squares with facts about ingredients. And the recipes! Oh the recipes! So many to choose from and every one with great results. I always needed cookies for bake sales and parties and such. Bunches of opportunities to cook and learn how ingredients work together. I recently had a need for cookies to take to a party, and made my old faithful. Although I don't have the cookbook with me right now, I am pretty sure I remember all the ingredients, and they came out great!
Peanut Butter Chocolate Chip Cookies
1 cup peanut butter
1 cup butter, softened
1 cup sugar
1 cup brown sugar
2 large eggs
2 cups flour
1 tsp baking soda
½ tsp salt
8 ounces semi-sweet chocolate chips
Preheat oven to 350F. Cream together peanut butter and butter. Add sugar and combine. Gradually add eggs just until combined. In separate bowl combine flour, baking soda and salt. Add flour mixture in four portions to the wet mixture until blended. Fold in chocolate chips. Drop dough onto non-stick cookie sheets and gently press down into 1 ½ to 2 inch rounds. Bake for 13 – 15 minutes until set and slightly brown on the edges. Store in airtight container.