Wheat Free Pumpkin Spice Muffins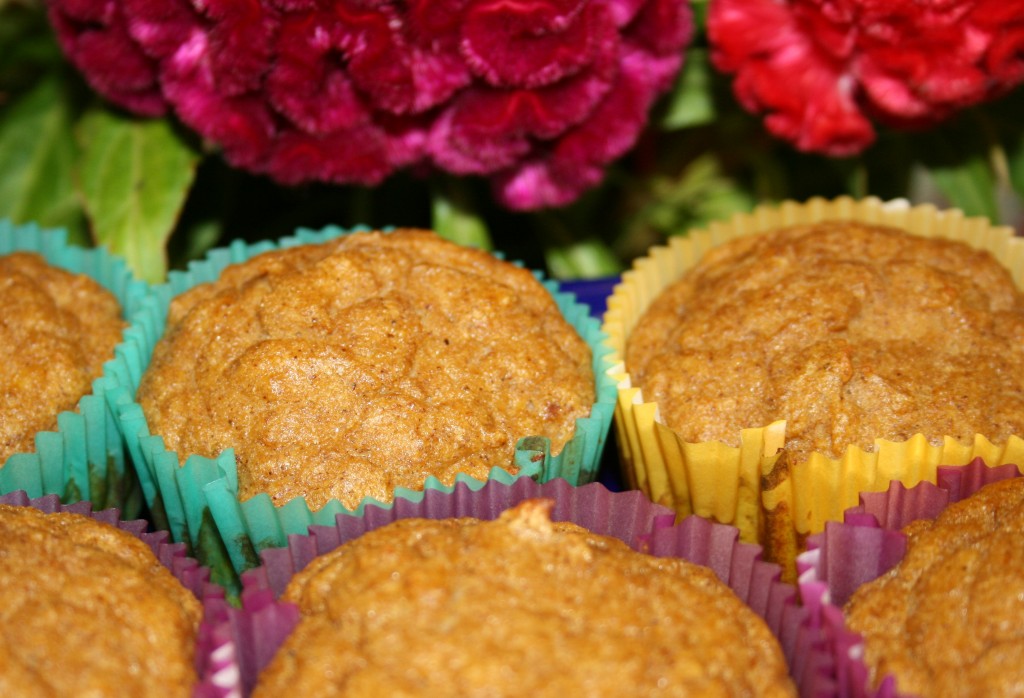 Oh the sweet smell of autumn! The smell of wood fires. The way the whole world looks like sunset all day long with the changing leaves. The rush to do things in the daylight of shorter days. It is so close I can feel it – especially with the windows open and tree tops outside my kitchen window. The smell I most often associate with autumn is spiced pumpkin, whether it is coming from a dish for breakfast, dessert or a hot beverage. The smell wafting through the air is heavenly. Every evening this week I have set a pot simmering low on the stove with water, vanilla, cinnamon sticks and ginger. The whole house smells like freshly baked pumpkin pie. Little B is currently 'helping' me clean up while the muffins bake. It may sound odd, but Little B has not often been interested in licking the bowl after batter has gone into baking dishes. Unlike what I recall as a little kid, I was always wanting to savor those little bits in the bowl, teasing me about how the final product would taste. As I type she is going on fifteen minutes trying to get every speck of the batter out of the mixing bowl. Regardless of how the muffins turn out, my house smells delicious and the batter is a success!
Wheat Free Pumpkin Spice Muffins

6 eggs
6 Tbsp butter
2 Tbsp unsweetened coconut milk
1 tsp vanilla
10 drops liquid stevia
5 ounces pureed pumpkin
1/2 tsp sea salt
1/2 tsp baking powder
2 tsp cinnamon
½ tsp nutmeg
½ tsp ground ginger
1/2 cup coconut flour
1 cup powdered erythritol
Preheat oven to 400F. Prepare muffin pan with liners. In mixing bowl blend together wet ingredients. In separate bowl combine dry ingredients. Add dry ingredients to wet ingredients and stir just until combined. Divide batter among the 12 muffin cups. Bake for about 15 minutes until tops begin to brown. Let cool for about ten minutes before serving.