Big D's Eggnog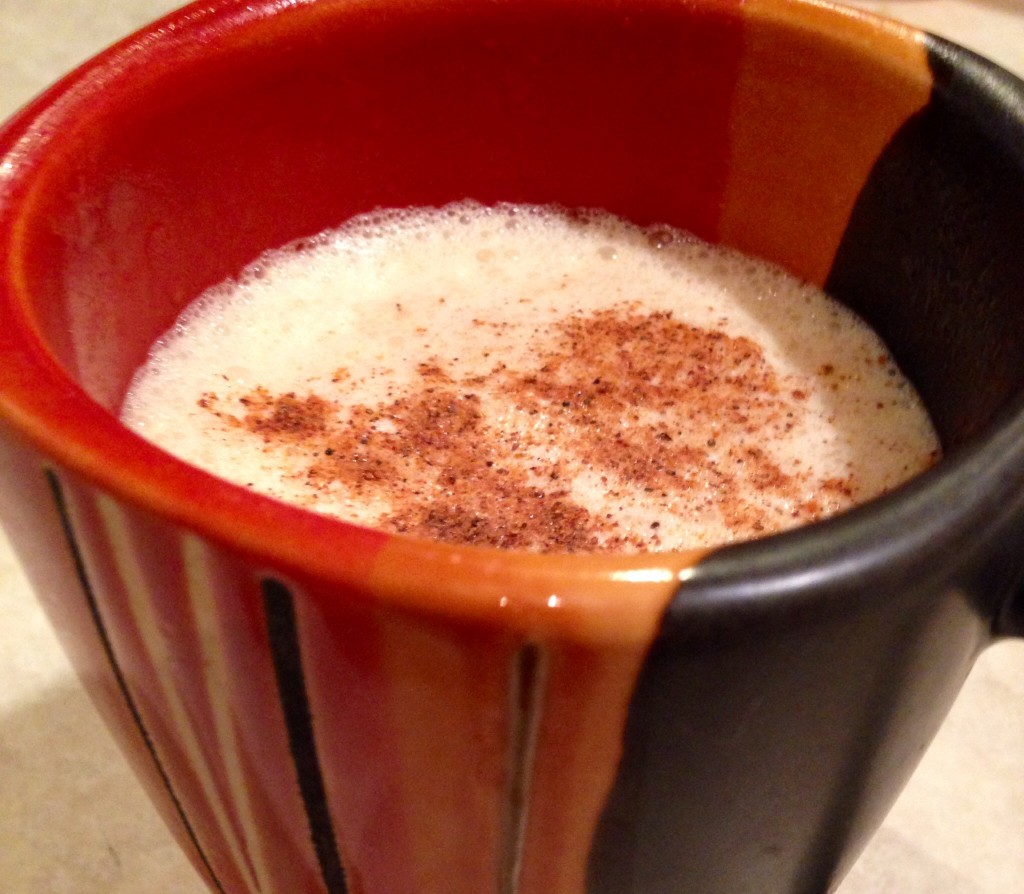 Some may be freaked out about this recipe. Not because it is eggy and not because it is boozy, but because it is RAW. You might get a bit antsy about consuming raw eggs, but we live on the edge. I do like the taste of cooked eggnog and in my opinion is often dominated by the alcohol taste. I much prefer the raw version – I can taste all the different flavors mixing together in each sip. It is frothy right out of a blender, and nice and smooth after it sits in the fridge for an hour or two. Do not fear, for it is still boozy, just not as obvious. We often make it between November and January. I have thought about making it other times of the year, but it seems wrong. Big D has perfected the ratios over the years and I discovered recently that I have yet to post about it! Well, here it is. I hope you enjoy it!
Big D's Eggnog
10 eggs
2 cups heavy whipping cream
1/2 cup Stevita granular sweetener
1 tsp ground nutmeg
1 Tbsp vanilla extract
1/2 cup spiced rum
1/4 cup whiskey
Additional ground nutmeg for garnish.
Combine all ingredients in a blender. Blend on high for 10 seconds. Let eggnog sit for five minutes. Serve immediately, sprinkled with nutmeg, or refrigerate until time to serve.