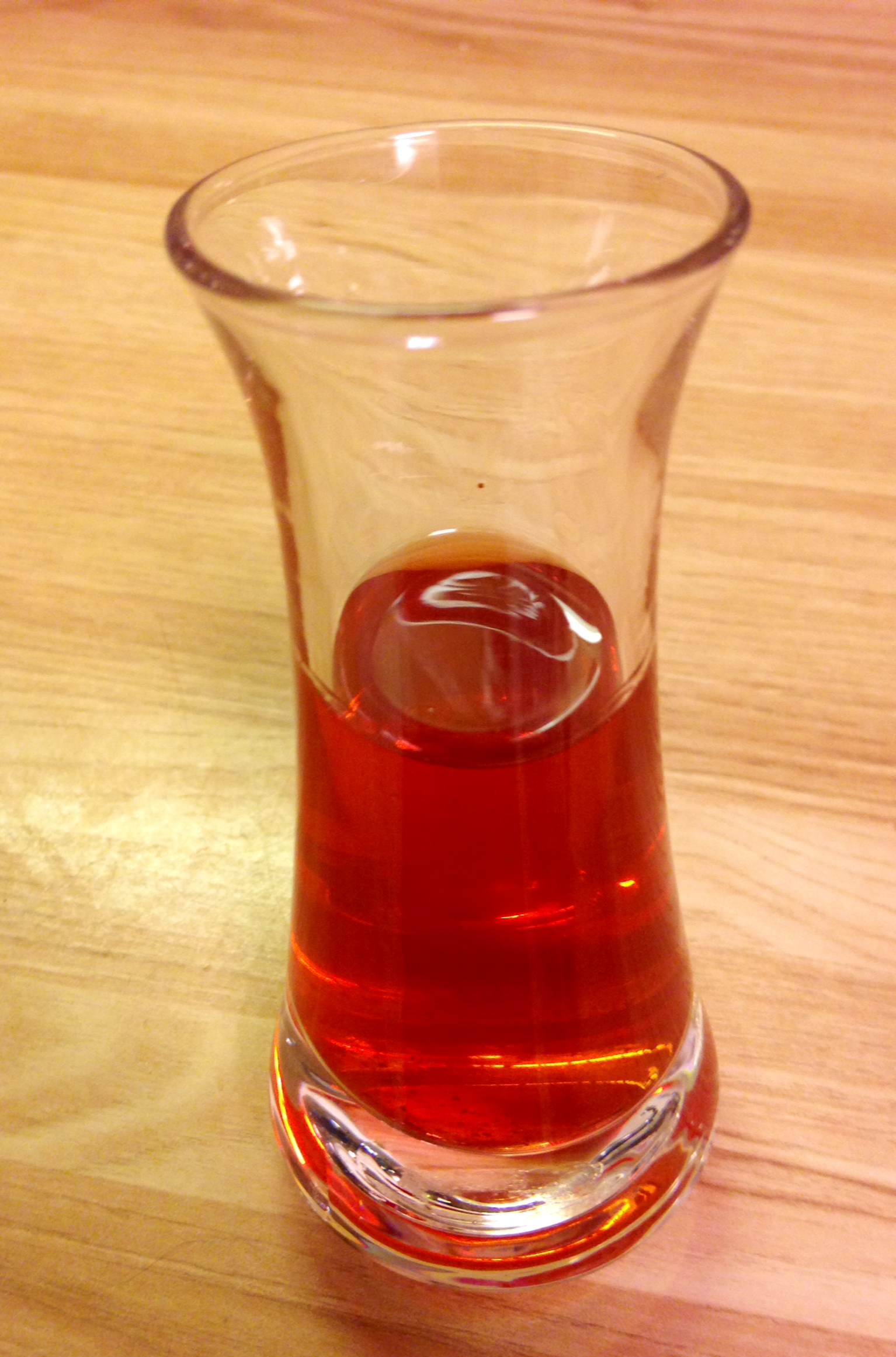 I get a kick out of flavored liquors. Not so much cloyingly sweet liqueurs, but things like vodka and whiskey with some flavor added. Big D makes fun of me and is above such things, preferring the peaty taste of Laphroaig or the smokiness of Bushmills. I like them too, but the cinnamon whiskey is nostalgic for me, taking me back to days in college when we took shots of Goldschlager or experienced the horridness of cheap cinnamon schnapps. I would like to think my tastes have matured since then, and I now enjoy more subtle cinnamon now. My recent discovery of Fireball took me back to those crazy, boot scooting and ranch party Saturday nights of yore.
The problem with Fireball and other flavored liquors is the mystery surrounding the content of the added flavoring. Do they have grains? Exactly how much sugar do they use? What other chemicals are in that bottle of golden goodness? Such beverages do not have ingredient lists on the bottles or the websites of companies, so a lot of digging goes into actually figuring out what is in them.
One of my favorite flavored liquors is cinnamon whiskey. I can tell from just one sip that, among other things, sugar is definitely added. My attempts at creating my own cinnamon whiskey, so I know what was in it, resulted in two versions. They both have sweeteners, because, honestly, some sweet is why I like it.
The first approach is ideal because it is sweetened with stevia and satisfies my cinnamon hankering. The second approach, using sugar free candies with the sweetener of your choice (or sugary candy if you like) makes the end result very closely match the candy sweetness inherent in commercial cinnamon whiskeys.
Regardless of the approach you use the end result is a pretty, festive red whiskey with a lovely, spicy bite to it!
Cinnamon Whiskey
Approach One
1.75 liter bottle whiskey
5 cinnamon sticks
1 teaspoon cayenne pepper powder
1/2 teaspoon pure stevia powder
Approach Two
1.75 liter bottle whiskey
2 cinnamon sticks
1/4 teaspoon cayenne pepper powder
12-15 sugar free cinnamon candies
Remove 1/4 cup whiskey from the bottle. Add cinnamon, pepper and candies or stevia to bottle. Replace top on bottle. Let whiskey sit for at least two days, shaking it two to three times a day. Shake before each use. Serve neat, on the rocks or with mixers as usual.
The last cup of the whiskey in the bottle will have more sediment and be slightly bitter, so I recommend using it for mixed drinks instead of neat or on the rocks.