Blueberry Coconut Flour Muffins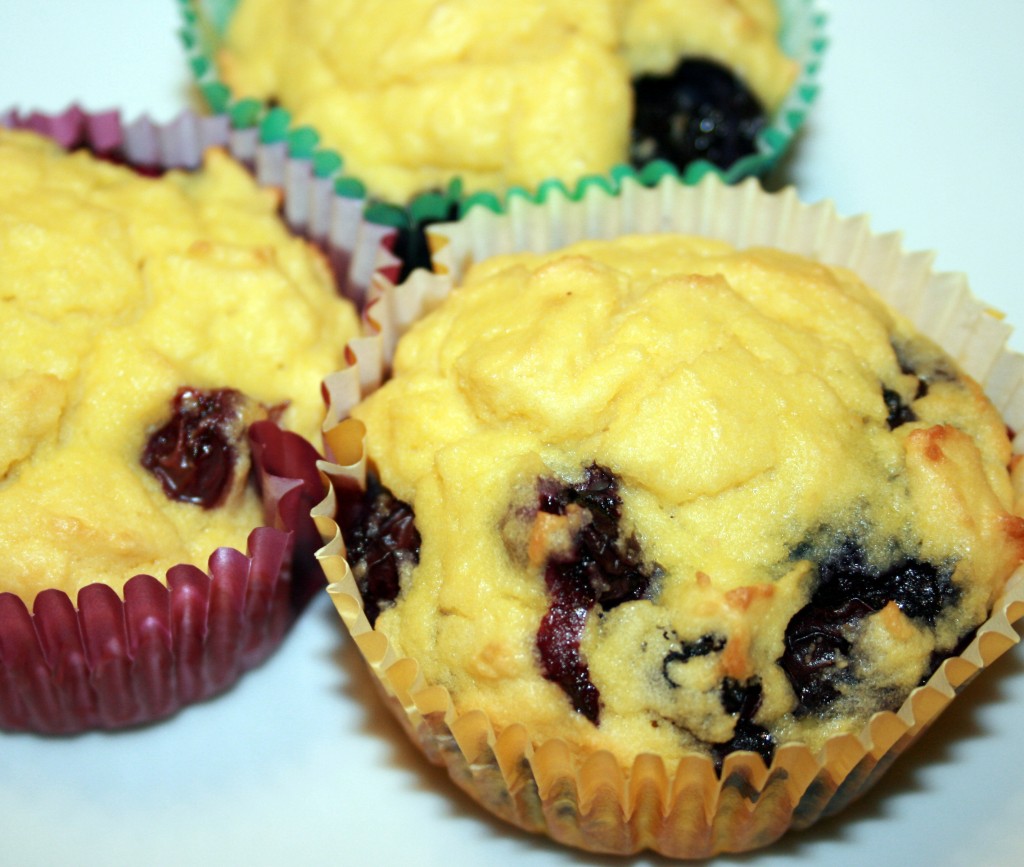 Little B used to not like blueberries at all. We stopped even offering them to her, then suddenly, they were the best thing since sliced bread! They still come after blackberries, but they rank pretty high with her these days. When we celebrated Lammas a couple of weeks ago we wanted to honor the day with what is typically use of traditional first harvest items, and the recognition that days are getting shorter and cooler. Well, not cooler yet, but linger in the anticipation. First harvest is usually grains; more specifically, wheat. Since we are avoiding wheat there was a need to focus on a more creative symbolic dish. We mixed up some grain free muffins with a different seasonal harvest item – blueberries! They were wonderful accompaniments to the other harvest items on which we feasted: apples, zucchini, pork and wine. We had a lovely evening releasing regrets and looking towards autumn – what I consider my favorite time of year. I used coconut flour again, which has become a favored ingredient in my baking lately – it does not take much to go a long way and it is good for you! I hope you enjoy the muffins, for we did, in all their bluberry-ness.
Coconut Flour Blueberry Muffins
6 eggs
4 Tbsp plus 2 Tbsp (or 12 1/2 tsp) butter
2 Tbsp heavy cream
1/2 tsp vanilla
3 drops liquid stevia
1/2 tsp sea salt
1/2 cup coconut flour
1/2 cup powdered erythritol
1/2 tsp baking powder
8 ounces blueberries
Preheat oven to 400F. Prepare muffin pan with liners. In mixing bowl blend together wet ingredients. In separate bowl combine dry ingredients. Add dry ingredients to wet ingredients and stir just until combined. Gently fold in blueberries. Divide batter among the 12 muffin cups. Bake for about 15 minutes until tops begin to brown. Let cool for about ten minutes before serving.
Update 11/26/12: Little B and I made a batch of these muffins tonight. A tweak made some doubly delicious muffins! We threw all the wet ingredients, along with the blueberries into a blender and whipped them all up together before combining with wet ingredients. We also added juice from half a very juicy lime – about 1/5 cup (very juicy lime). The tweaks made them more moist and the sweet and tang of the berries and juice worked great together. Everything else remained the same in the recipe.