Broccoli Cauli Mash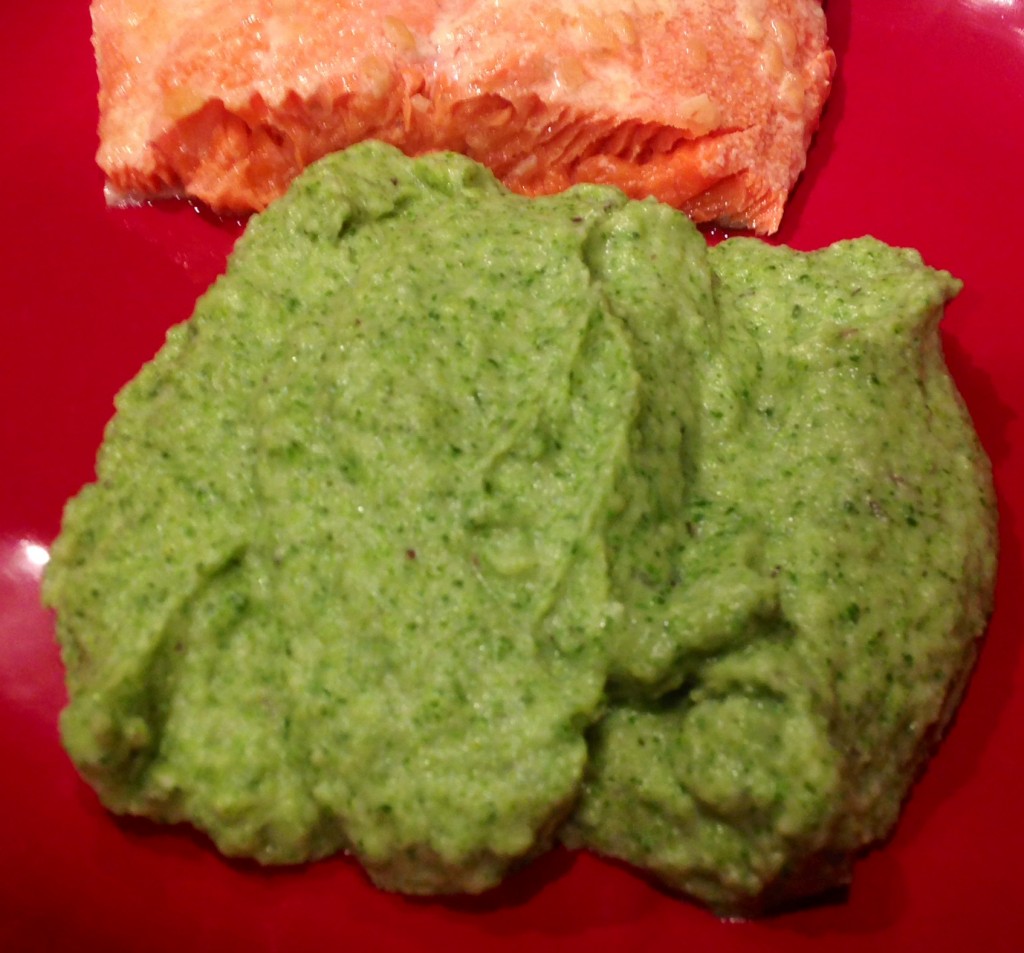 If you are looking for a quick, different, single pot, green side dish then your search is over. It really stands out from the ones that leave the vegetables all whole and overly recognizable. I first got the idea for this dish from my mother in law. We started making straight mashed cauliflower a few years ago, and I would like to think that it was contagious and soon after crept into the kitchen of the in laws. During one of our visits to Texas this broccoli cauliflower mash appeared and was delicious! I don't know exactly what she put in her dish for seasoning, but I did ours the way we like it – buttery with a little help from garlic and thyme. When I first saw it sitting on my plate it reminded me of mushed peas. When I put it in my mouth it was definitely not made of peas, was light, dreamy, and very much complimented the tender smoked salmon Big D cooked up. A weeknight dinner was on the table in no time!
Broccoli Cauli Mash
2 pounds fresh broccoli florets
1 pound fresh cauliflower florets
1/2 small onion, diced
1/2 cup butter, sliced into eight pieces
2 tsp dried thyme leaves
3 cloves garlic, crushed
1 tsp sea salt
In a medium pot pour 1 cup water and add broccoli, cauliflower and onion. Cook over medium-high heat until vegetables are soft, 8-10 minutes. Drain and retain water from pot. Add thyme, garlic, salt and butter slices, stirring until mostly melted. Using an immersion stick blender, puree until vegetables are smooth. If puree is too thick for your taste add a small amount of the retained water, from boiling the vegetables, to thin it out. Mash can be served immediately, but flavors will combine more thoroughly after resting for an hour or more.