Chipotle Chops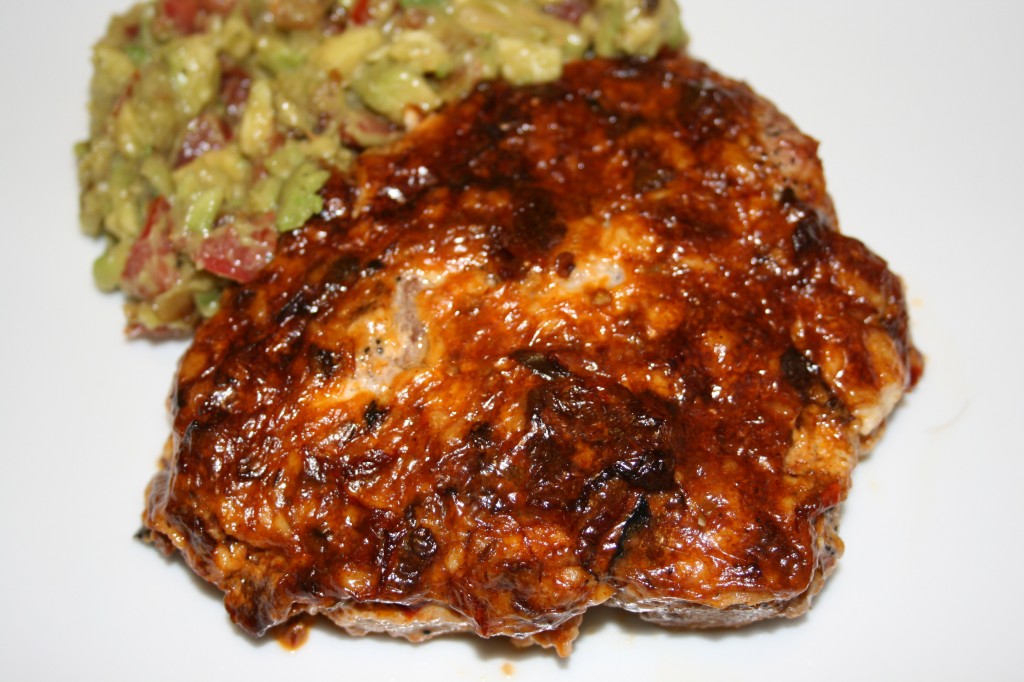 These pork chops are not only pretty, but they pack quite a punch! I was actually inspired to make these chops because we had guacamole we needed to eat before it started turning. One thing that guacamole does is soothe a tongue on fire from spice or balance out a salty chip. The can of chipotles was burning a hole in the cupboard, so I grabbed it and started cooking. We so often use the peppers in barbeque sauce or with red meat, but not so much with pork. It was a nice change to feature the peppers, when we usually use them as an accent. There is no doubt about the smoky heat chipotle peppers possess, so if you don't like them, just move along and make something else. I don't say that to be rude, just trying to be realistic – people tend to either love or hate them. If you need an awesome recipe for soothing guacamole to go with your chops you can find one here.
Chipotle Chops
1 Tbsp olive oil
4 bone in pork chops, 1" thick
1 small can chipotle peppers in adobo sauce*
½ cup mayonnaise
1 tsp lime juice
Salt and Pepper to taste
Season pork chops with salt and pepper. Place oil in pan on stove top over medium high heat. Add pork chops and sear on both sides. Remove from heat. Preheat oven to 375 degrees. In small bowl place about three peppers and half the adobo sauce from the can. With a fork and sharp knife cut peppers into small pieces (you can also put peppers and sauce in a food processor to chop). Add mayonnaise and lime juice. Stir until well blended. Place pork chops in a baking dish. Spread sauce over chops. Place in oven uncovered and bake until meat is cooked through, about 30 minutes. Serve with something soothing, like a salad or guacamole, to help soften the spiciness.
*This recipe also works with a small can of green chiles, which will not look as pretty but will be less spicy while remaining flavorful.