Chocolate Chia Pudding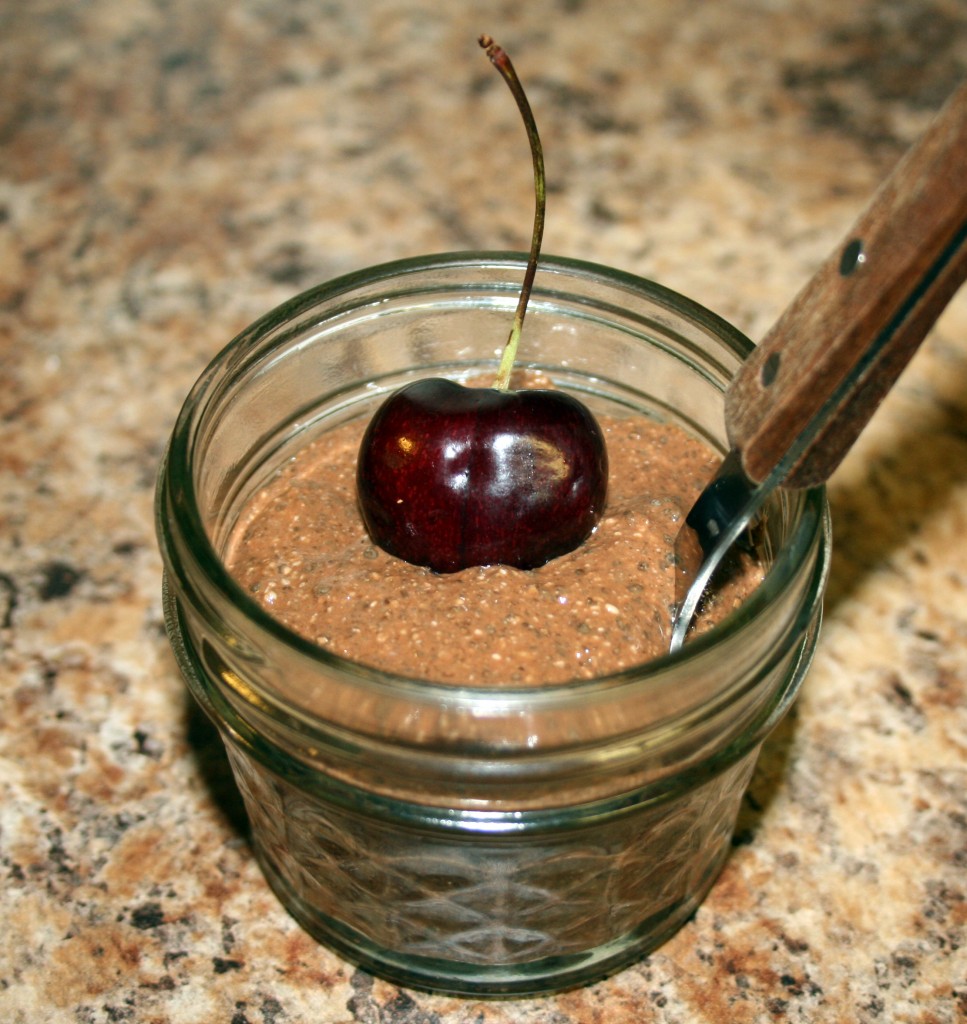 This stuff is quick, sugar free, dairy free and wheat free, but sooo chocolaty and satisfying! We tried a few different combinations of spices and flavors, but this is our favorite. It is kind of the texture of tapioca, and makes for a satisfying, light dessert, taking care of any sweet tooth or chocolate cravings. And go ahead – sing the commercial song while you make it – ch ch ch chia! I always imagine the chia plants you can buy that are grown in different shaped planters – chia plants! The seeds are actually from the same kind of plant. Whip it up in the blender before dinner, stick it in the fridge, then it is cold and ready to eat after the meal. It is just enough for three servings, so double or triple accordingly.
Chocolate Chia Pudding
1 cup coconut milk
4 Tbsp chia seeds
1 Tbsp flaxseeds
3 Tbsp erythritol/stevia (Truvia) powder
4 Tbsp cocoa powder
1 Tbsp vanilla
1 tsp ground cinnamon
Fresh berries (optional)
Combine all ingredients in a blender and pulse until everything is combined – you may need to scrape down the sides to make sure the cocoa is fully incorporated. Let sit for a minute, then blend for about five more seconds. You will see it thicken as it blends. Let chill for about 20 minutes before serving – top with fresh berries if you like. If there are leftovers and you chill them overnight you may need to add more coconut milk and stir it up to thin out before partaking.