Creamy Spinach Chicken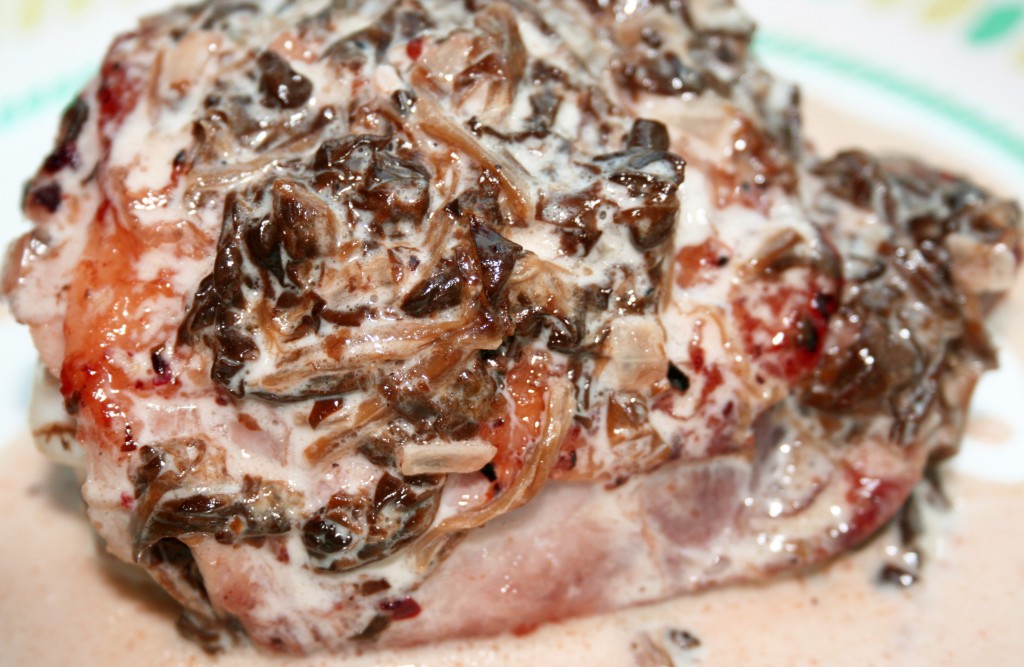 So today I enlisted a canned good that is very comforting to me. I was one of those kids that loved spinach, and most of the time got it out of the can. When my brother and I started pre-school my mom told me that we came home and would not eat our spinach, but looked at it longingly. Apparently we told her we were not supposed to like it, so we did not eat it. Of course she explained to us that the kids who told us such things just had different opinions about spinach and that we could like it if we wanted to. I don't succumb to peer pressure quite as easily anymore, and am really glad I chose to like it again. Later in life I learned to love raw spinach and the barely blanched but still bright green spinach. They are delicious, but do not replace memories of the canned stuff I ate as a kid. I still sometimes just open a can and eat it all up, at room temperature, with the sharp lid still attached. Thrill seeker, am I! In my quest to always find a new way to prepare chicken I came up with this lovely, rich dish that incorporates my treat in a can.
Creamy Spinach Chicken
8 – 10 bone-in chicken thighs, skin attached
1 Tbsp butter
1 cup heavy cream
1 small can chopped spinach, drained
½ small white onion, chopped
3 garlic cloves, diced
¾ cup shredded Parmesan cheese
Salt and pepper to taste
On medium high heat sear chicken thighs on both sides, making sure the skin gets crispy, about 10 minutes. While the chicken cooks melt butter over medium heat in a sauce pan. Add onion and garlic and cook until translucent. Add spinach and stir until heated through. Add cream and turn down heat, but bring sauce to a simmer and let cook for about five minutes. Add cheese and stir until melted and combined. When chicken is done cooking remove from pan and discard juices. Return chicken to pan and pour sauce over chicken. Simmer covered over low heat until chicken is cooked through, about five more minutes. Serve immediately and make sure you drizzle sauce over every piece.