Sausage Sauerkraut Parmesan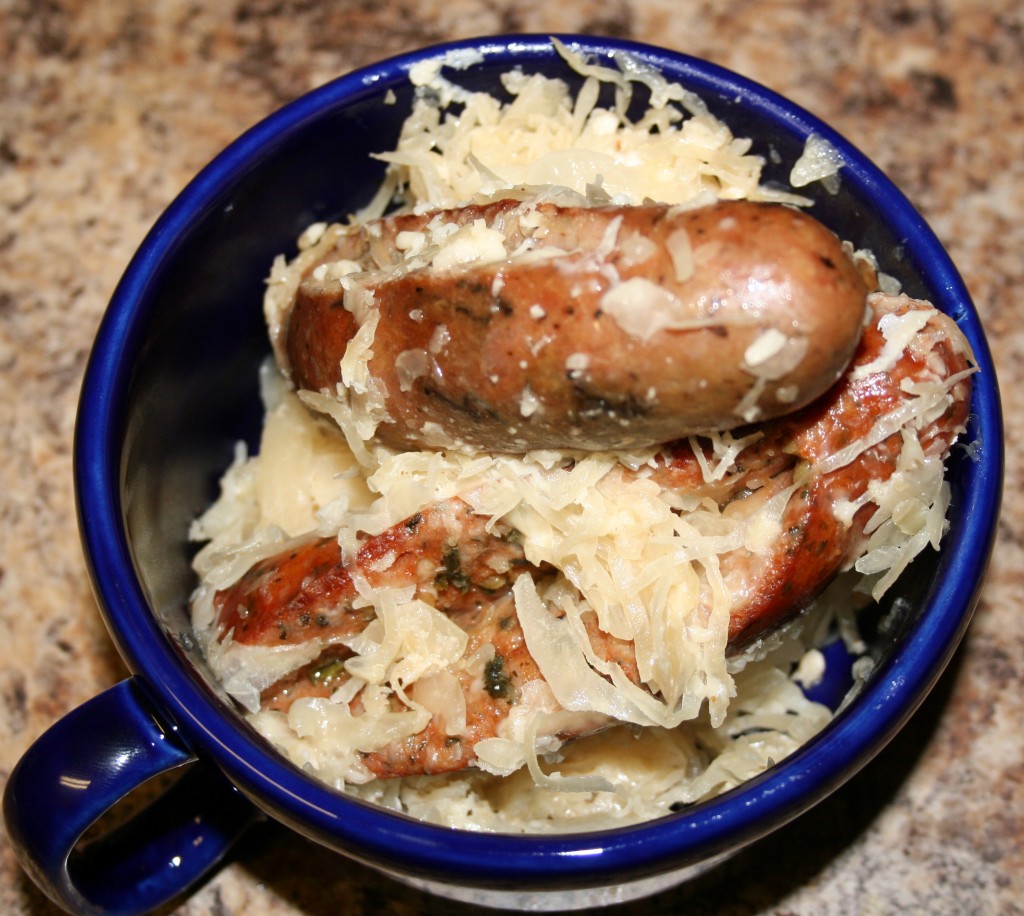 I don't mean to deceive you with this post. I did not make the sausage, although we have sausage making gear, and I did not make the sauerkraut, although I have made it in the past. I also did not make the cheese, which really brought the dish together. I am really posting about how I combined stuff I never thought of combining and was really surprised about how well it worked together. I have always loved the combination of sausage and sauerkraut, but I just never did much about adding cheese to it. We had some nice fresh Parmesan in the fridge, so after sauteing the sausage and adding the kraut I sprinkled some Parmesan into the mix. Maybe it was the lovely Portabello Mushroom sausages, or the spicy Habanero and Green Chile sausages, but the cheese just seemed to make the whole dish sing. I cannot guarantee that if you use the powdery Parmesan from a plastic shake jar it will have the same zing, but next time you find some Parmesan waiting to be used, toss it in with some sausage and sauerkraut. You may be as surprised as I was with the result.
Sausage and Sauerkraut Parmesan
1 pound sausage links (I used Aidells – yum!)
2 cups sauerkraut (sour, not sweet)
½ cup freshly grated Parmesan cheese
Make a 2" slit in one side of each sausage. Saute over medium high heat until browned on most sides. Add sauerkraut and toss until brown stuff on the bottom of the pan is blended with it and the sauerkraut is hot. Sprinkle cheese over it all and toss until melted. Serve immediately.