Tart Apple Sauce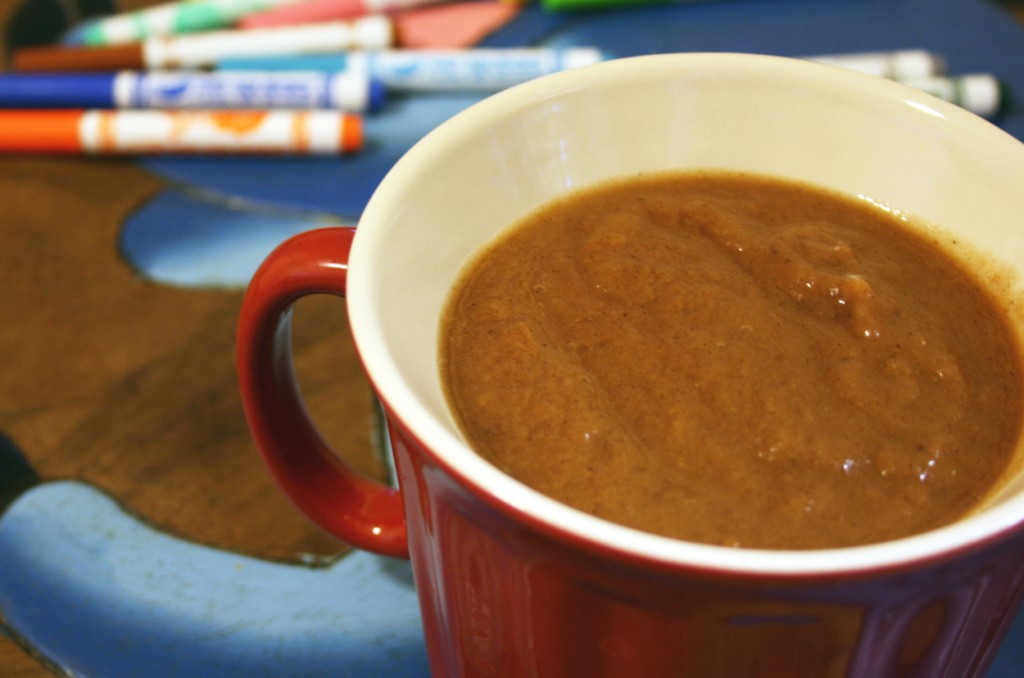 If your local grocer is anything like mine, they have a corner of the produce section where you can occasionally find deeply discounted fruits and vegetables that are gently bruised or pretty ripe. Recently there was a bunch of Granny Smith apples marked down to 50 cents a pound. What a steal! I had to grab some. They are my favorite apples ever – green and crisp and tart. Making apple sauce with them results in a nice tart sauce as well. I think it tastes much better than the sweeter stuff from the store. I don't add any sweetener or sugar – I don't think the sauce, or Little B, needs it, but could easily be added if you prefer. I threw it all in the crock pot at bedtime and the house slowly started smelling like apples and cinnamon during the night, making me seriously crave an apple fritter for breakfast. A spoonful or two of the apple sauce took care of that, thank goodness. I have made this stuff for Little B ever since she started eating solids. She still likes it and happily inhaled a bowl full as soon as the stick blender was pulled out.
Tart Apple Sauce
6 – 8 large Granny Smith apples
1 Tbsp ground cinnamon
1 cup water
Core and slice apples, leaving the skin on. The skin will soften and cook down, so you won't notice it in the final product. The sauce will be darker than what you typically buy at the store, but the texture is the same. Place apples in a crock pot. Add cinnamon and toss to coat apple slices. Pour water over apples, cover and set temperature to low. Cook for 6 – 8 hours. Let cool and puree with a hand mixer until smooth. Store in the refrigerator or freezer.