Baked Zucchini Wedges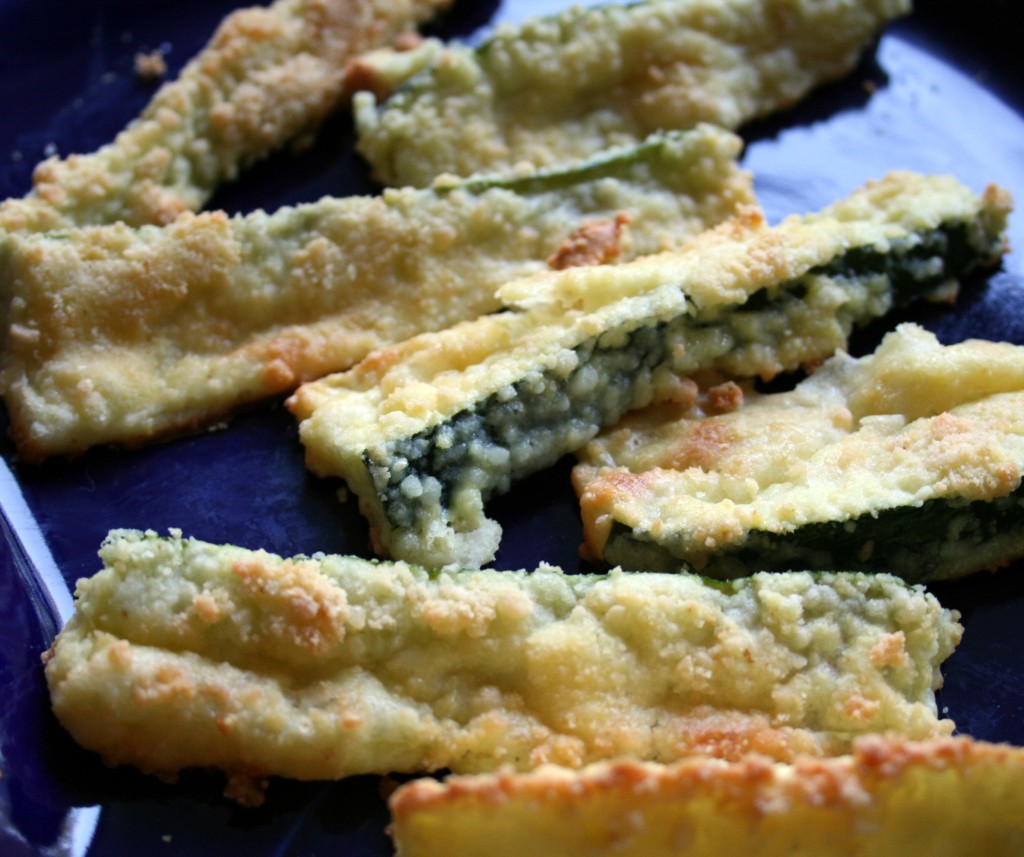 I did it! I finally did it! I made a zucchini dish that Big D declared as the best he has ever had. This is a BIG deal. I love zucchini, but Big D does not. As usual, if I cover something with garlic and cheese there is a high possibility of culinary success around here. Besides being absolutely delicious (hot or cold, we discovered) they were a great balance for the spicy meat Big D cooked up to go along with the zucchini – he has promised to guest blog about it soon (nudge nudge). I don't know if this bread crumb-less version will work with anything other than the powdery Parmesan cheese typically found in shaker-type containers, but I do know the powdery stuff did a great job of sticking, with the help of some egg.
Baked Zucchini Wedges
2 large zucchini
2 cups finely grated Parmesan cheese
2 tsp garlic powder
1 tsp salt
2 eggs
2 Tbsp water
Preheat oven to 350 Fahrenheit. Slice zucchini in half, then lengthwise into narrow wedges – at least 20 slices per squash. Make available a large non-stick cookie sheet to receive the prepared slices. Mix together eggs and water, making sure they are well combined. Pour into a shallow bowl or deep plate. In another bowl/plate combine cheese, garlic and salt. Dip each slice into the egg mixture, followed by dipping in the cheese mixture. If they will stand on their skin edge, then set them on the sheet skin side down. If they only stand on a wide, white edge, they will be fine, but will cook brown on the side touching the pan. Bake for about 30 minutes until coating on top starts browning. Serve immediately.