Buttered Leeks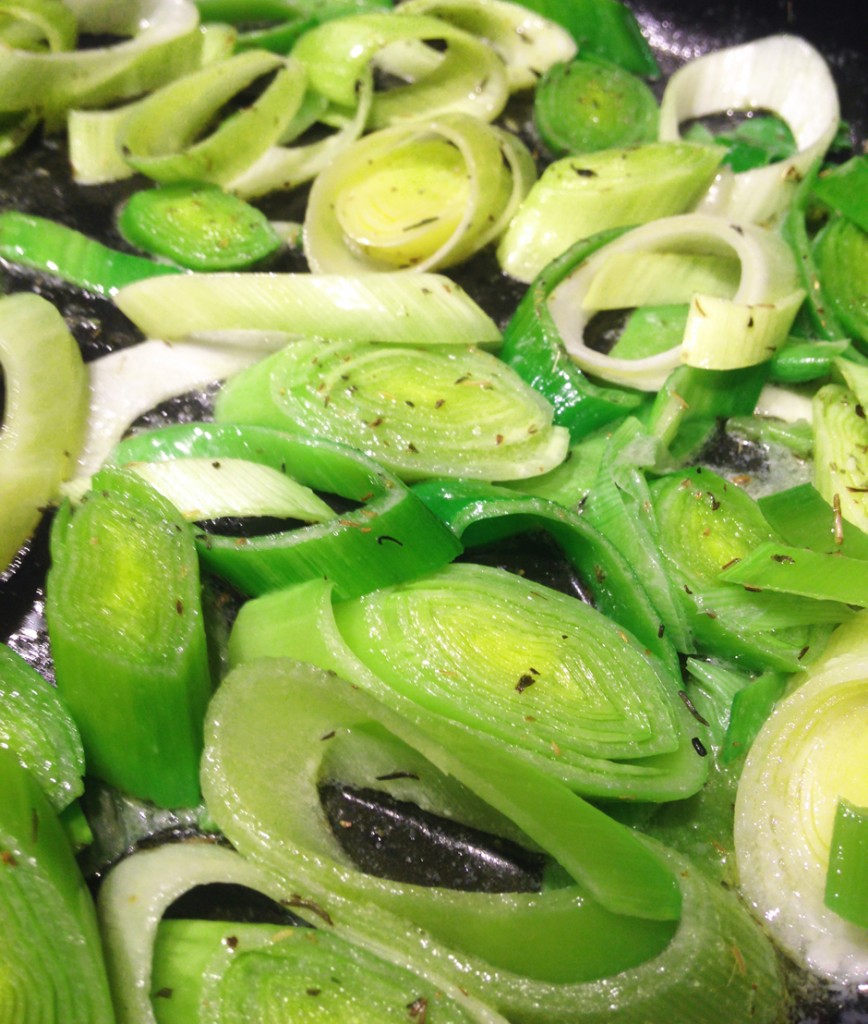 March is fun in our household. We are big on celebrating St. Patrick's Day, and up here in Alaska the daylight stretches further and further, making up for the dark winter days we are quickly forgetting. I don't want to focus on the fact that this is a traditional Scottish dish. I want to focus on the fact it is very green! Can you do that with me? The ground is turning green, the trees are shooting out little green leaves, the flowering plants are shooting up and begging to bloom. Even the moss around here is turning from wintery dull brown to a dozen shades of green. Buttered leeks do the same for our dinner. I really like how they brighten up a plate and uses the whole leek. So many recipes involving leeks focus on the white part and pretend the green parts don't exist. Where do they think the white parts would be without the green? Never disrespect the green.
Buttered Leeks
2 leeks
1/2 cup butter
1 Tbsp dried thyme leaves
1/2 tsp sea salt
1/8 tsp ground black pepper
Trim off dried leek tips of green portion and roots of white portion. Slice entirety of leek (yes, green and white sections) in thin diagonal pieces. In a large frying pan, over medium high heat, melt the butter. Add thyme, salt and pepper. Stir. Add leeks. Toss until butter mixture coats all pieces of leek. Continue stirring for five minutes. Reduce heat to low and cover pan, cooking for an additional 15 minutes. Leeks should still be bright green but tender. Remove top and salt more to taste. Stir again and serve immediately.