Peppermint Bark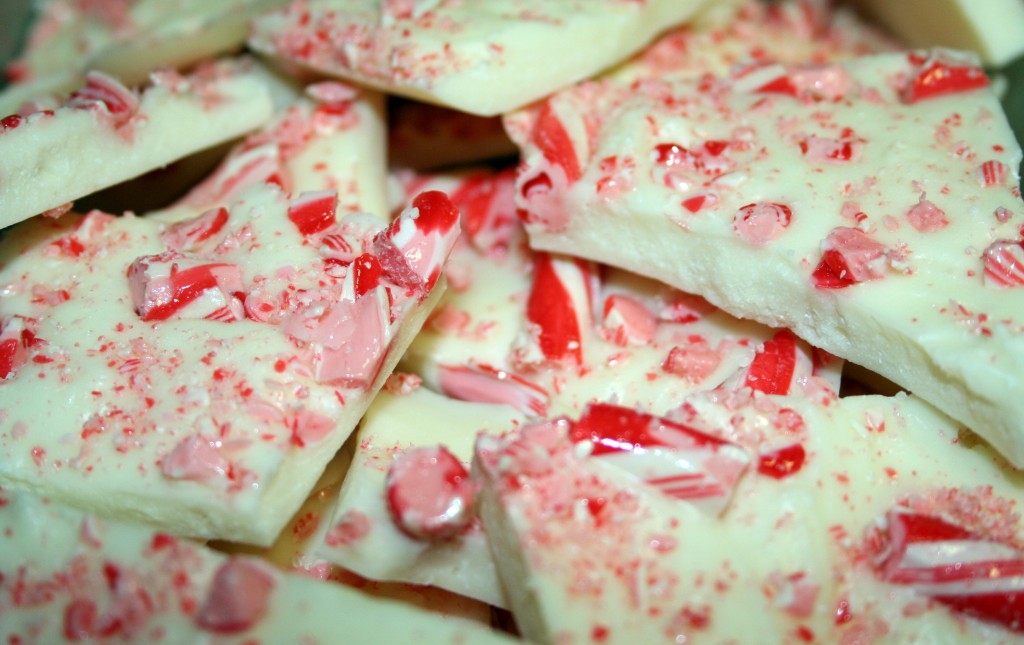 I did it again. Had a hankering to make something sweet, delicious and addictive, only to then take it to work and encourage bad habits for my co-workers. There are fancier versions of peppermint bark out there, but I have found this one to be consistent and delish. It can be doubled, tripled, taken to a potluck or divvied among gifts for teachers or neighbors. I warn you to not make it just because you want some.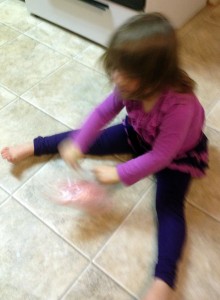 If you are anything like me you will have 'just a bite or two' so many times it will suddenly be gone and you are the sole culprit. Either have plans to share it or go ahead and get elastic waist pants. Another warning: don't confuse peppermint extract and oil – the oil is much more potent than extract, and the results will vary widely, sometimes in a bad way. Yet another suggestion: if you have an energetic young person who wants to help make the bark, hand them the bag of canes and let them whack it on the ground. It will probably do the trick. Happy Holidays!
Peppermint Bark
2 pounds white chocolate chips or roughly chopped white chocolate bark
1 package (about 12) peppermint candy canes
½ tsp peppermint extract or 2-3 drops peppermint oil
Prepare medium sized cookie sheet by lining with parchment or wax paper. Crush candy canes: place unwrapped canes in a resealable bag, then use a rolling pin or tenderizer hammer to break them up, making sure all pieces are less than 1 centimeter long. Set aside candy. Into a medium glass bowl add chocolate. Melt in microwave for one minute. Stir. Continue heating in microwave by using 30-second increments, stirring after each increment. You can also melt the chocolate in a metal bowl over a double boiler with gently simmering water. When the chocolate is warm, smooth and completely melted, add extract or oil and stir well. Pour chocolate onto prepared pan and spread until chocolate is evenly distributed. Sprinkle crushed candy over top and gently press it into the chocolate. Let cool completely at room temperature or in the refrigerator, then break into desired serving sizes – I usually make 2-inch square-ish pieces. Store in air tight container.