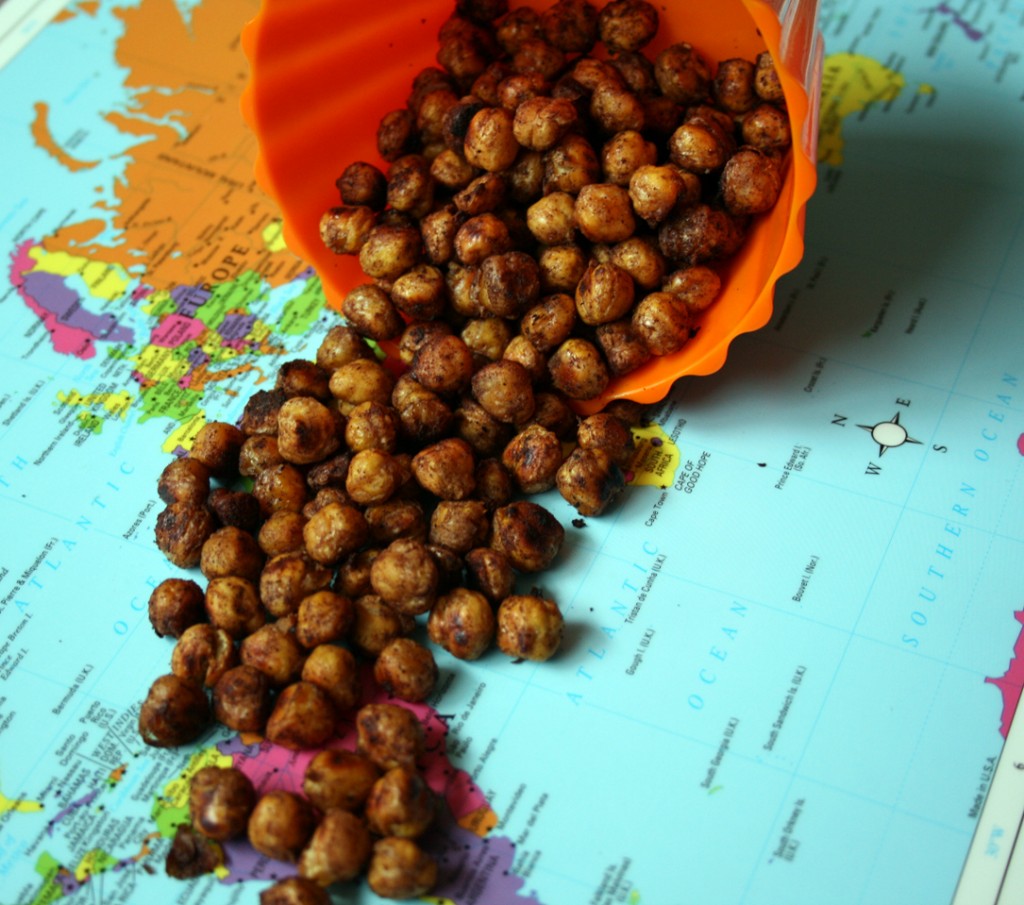 Spring is coming and the increase of daylight highlights in our home the pack rat tendencies we had over the winter. This time of year, especially when it begins to get warmer, I want to throw open the windows and refresh my surroundings. The refresh includes finding new ways to feed Little B. She is often open to trying new things, except when she isn't. I thought some crunchy chickpeas would be right up her alley, and since I found a can of them in the pantry during spring cleaning, I decided to try and copy some chickpeas I found in a convenience store a while back. They were bought during a road trip when I was desperately trying to avoid potato chips – a traditional road trip food that is also traditionally not very good for a body. The chickpeas were crunchy and spicy, I suspect from cayenne or chili powder, and very satisfying. There was probably also mono sodium glutamate and other chemicals, but I don't recall. I make a simple, less spicy version here for Little B, but the crunchy is definitely the same.
Crunchy Cinnamon Chickpeas
1 can chickpeas
1 Tbsp extra virgin olive oil
½ tsp sea salt
¼ tsp cinnamon
Tiny pinch of pure stevia
Preheat oven to 425 degrees. Rinse and drain chickpeas. In a medium bowl add chickpeas and drizzle with oil. Sprinkle in the salt, stevia and cinnamon. Toss until chickpeas are coated. Line a cookie sheet with aluminum foil, then spread out the chickpeas in one layer. Bake in preheated oven for 15 – 20 minutes until they begin to brown, then shake them around so they change positions, but are still spread out in one layer. Bake for 15 more minutes – if there is extra coating dropped on the foil it may make it smell like it is burning, but the chickpeas themselves should be fine. Remove from oven and let cool to room temperature. If there is any left after snacking on them, store at room temperature in an air tight container.