Cucumber Cilantro Cooler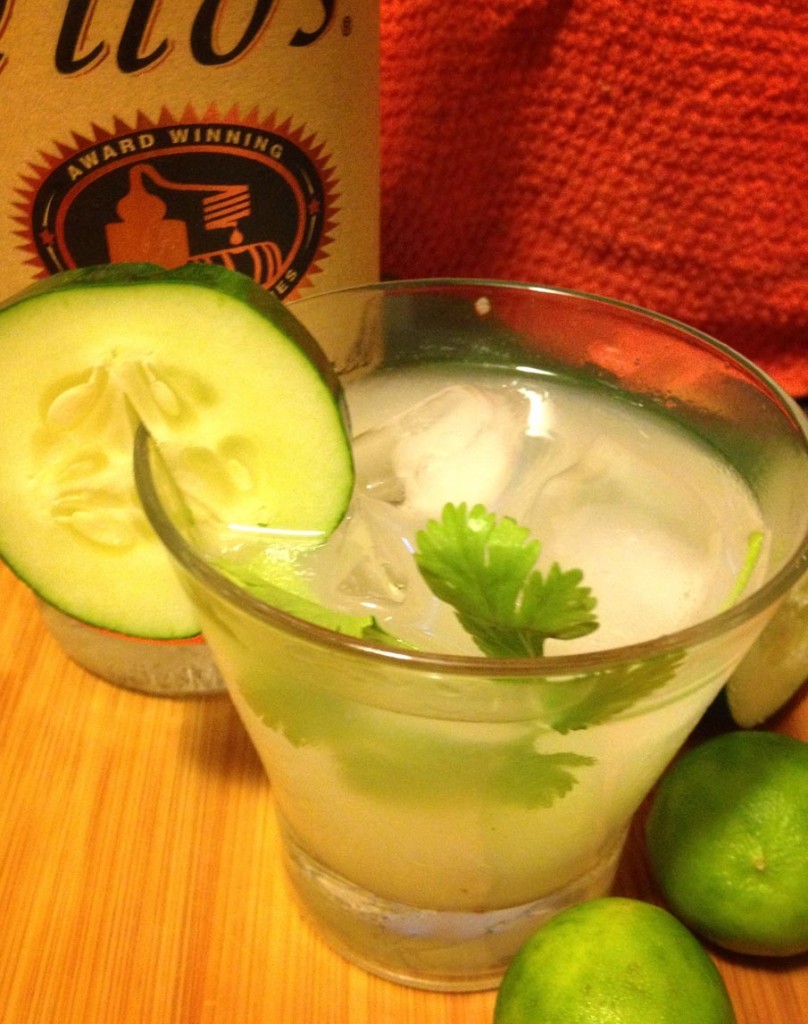 Cilantro is best when fresh leaves and stems are used. As usual, I bough a bunch of it for a Tex-Mex feast we made the other night, kind of like this one, and some was left over. Also as usual I dropped the extra cilantro in a jar with water to keep it fresh as long as possible. It was still staring at me, and it was the cocktail hour, so I looked for some beverage ideas. I enjoyed my Whiskey Watermelon from a few days ago, so why not?! Here is what I came up with. It came out fresh, tangy and perfect for a hot, humid July evening. I got the idea from here and tweaked to my taste. I also made a version with tequila for Big D and he very much enjoyed it, so if you are not a vodka drinker try it with your liquor of choice.
Cucumber Cilantro Cooler
½ cup chopped cucumber, seeds removed
Small handful of fresh cilantro
2 ounces vodka (I use Tito's, made in Texas)
1 lime (or 2 key limes), juiced
1 tsp granulated sucralose
Ice
¼ to ½ cup Seltzer water (optional)
Add chopped cucumber to a cocktail shaker along with a large handful of cilantro leaves. Muddle well, and then add vodka, lime juice, sucralose and ice almost to fill the shaker. Shake well for twenty seconds and then strain into a lowball glass filled with ice. If you want to make the cocktail a little less powerful, strain it into a taller glass and top with a splash of seltzer, then stir quickly. Garnish with a wheel of cucumber and a sprig of cilantro. Sip sip sip!