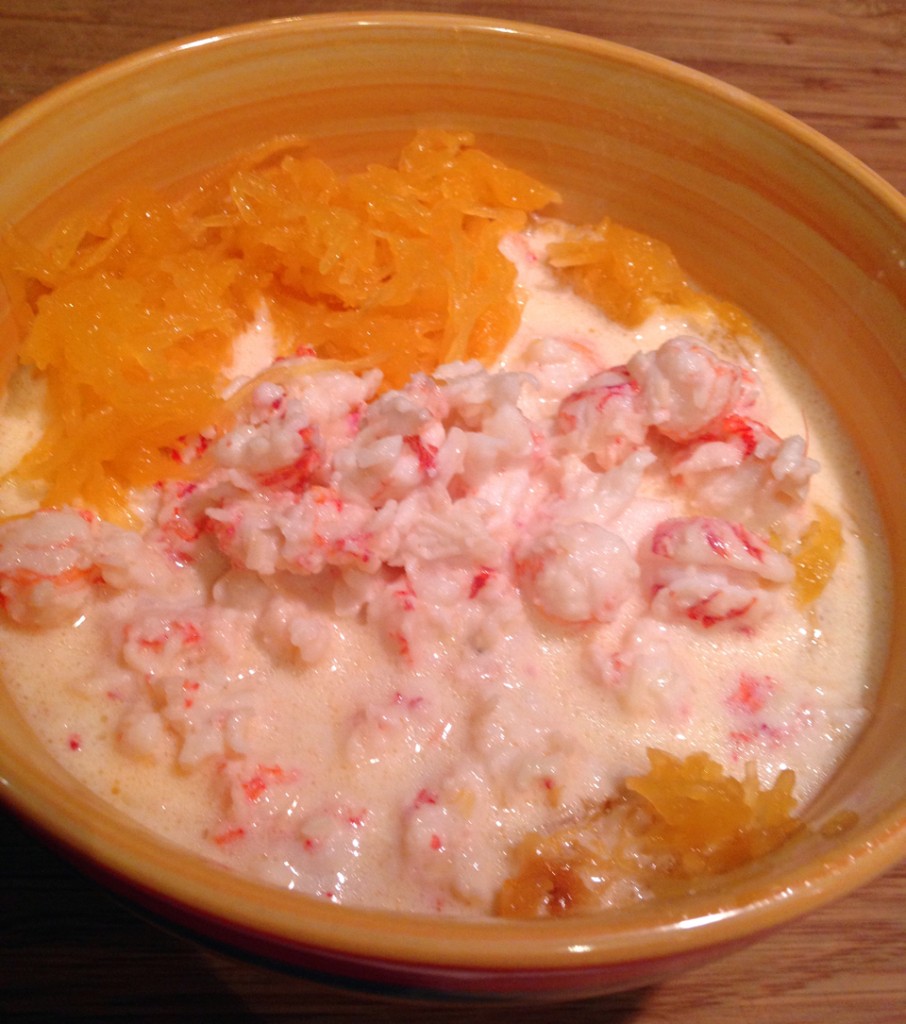 There is a story/urban legend known down in Texas about a restaurant called Paesano's. It was (and still is) popular for a Texas version of Italian, including a particular shrimp dish. The shrimp is butterflied and gently dragged through flour and lightly cooked in softly boiling oil.  A creamy lemon sauce is made and poured over the top. Totally addictive. I don't know how true the story is, but here is what I heard many years ago. The married couple who owned the restaurant got divorced. Rumor has it the husband got the restaurant, but the wife got the recipes. It was not enough to have the recipes, so to even the score she widely distributed them and they gradually crept into kitchens far and wide. Eventually I got a fuzzy copy of the recipe titled 'shrimp paesano'. I have made it many times, laden with flour and served on top of linguine or angel hair pasta. Each time I made it the kitchen is left fragrant and an absolute mess – multiple pots and pans dirty, the counter sprinkled with shrimp shells and flour, but some beautifully presented shrimp resting on a pile of creamy, lemony pasta with sauce. I think I usually remember the mess in the kitchen because you serve immediately and don't do the final clean up until much later, after food coma passes. I prefer cleaning as I go, then have little to do after dinner. For this recipe you need to drop everything right when the shrimp is ready and sit down and eat. Of course, the dishes are always waiting when dinner is through, just a little stickier than I prefer. Since the restaurant is nowhere near where we live now, and quite pricy when within reach, I can do nothing but make it myself. Here is my attempt to make a version more in line with our less expensive, wheat free, low carb eating habits. The kitchen still is a mess when all is said and done, but the flavor shines through just like the original. I may do a 'breaded' shellfish version in the future, but for now the two pot version below really hit the spot on a staying in, snowy Saturday night!
Divorce Shrimp over Spaghetti Squash
1 pound large shrimp or langoustines, shelled
2 eggs, whisked
¾ cup plus 2 Tbsp butter
3 lemons, juiced with meat and seeds removed (about ¾ cup)
4 cloves garlic, crushed
2 cups heavy cream
½ cup grated parmesan cheese
1 tsp arrowroot powder
1 medium or large spaghetti squash
1 cup extra virgin olive oil
Salt to taste
Preheat oven to 400 degrees. Cut spaghetti squash in half and scrape out seeds. Place halves face down on baking sheet. Place in oven and bake for about 45 minutes, until meat is soft. Scrape out meat with a fork to make spaghetti 'noodles'.  Melt 2 Tbsp butter into noodles and sprinkle lightly with salt. Cover and keep warm until time to serve. While the squash cooks prepare the sauce and prep the shrimp or langoustines. In a large skillet over medium heat melt 2 Tbsp butter. Add shellfish and gently toss, only cooking long enough so they shellfish is only half cooked – the rest of the cooking will happen later when simmering in the sauce. Set aside the shellfish and make the sauce.  In medium sauce pan over medium heat melt ¾ cup butter. Add all the lemon juice and garlic. Heat until steamy. Add cream, lower heat and cook until sauce is mixed well, stirring frequently. Add cheese and stir slowly, making sure it melts and blends in with the smooth sauch. Add arrowroot powder and whisk. Sauce should bubble and thicken, but not boil. Add shellfish and gently simmer for about five more minutes, allowing the shellfish to cook through completely. Remove from heat and keep covered. On individual serving plates make a bed of spaghetti squash, then generously drizzle a ladle full of shellfish and sauce. Serve immediately.